Graduate Certificate of Learning Analytics

Study Load
20-24 hours per week
Intakes
Jan, Mar, May, Jul, Aug, Oct
Synergise analytics and data to strengthen the foundations of the learning experience
Understand student behaviour by unifying analytics and education
To harness unprecedented data and extract insights about learners and contexts in which learning happens is the prime desire of learning analytics. When you study the Graduate Certificate in Learning Analytics, you will open yourself to a world of innovative theories, practices, expertise, and techniques to synergise data and analytics together.
Whether you're already working in the field, coming from an analytics or education background, or are looking for a new career in one of our fastest growing fields, this course will nurture your learning analytics passion. The result of your journey will be the ability to create powerful change that helps the world and individuals get more out of their education.
What you will learn
Educational innovation
Research innovative learning analytic skills and techniques that optimise new technologies in order to advance positive learning outcomes.
World leading Industry certified CoLAM teachings
Uncover learning analytics while experiencing learning design taught by world-leading pioneers in learning analytics based at the Centre for Learning Analytics Monash (CoLAM)
Data-driven change
Learn how to interpret big data to understand and optimise student learning.
Learn more about the Graduate Certificate of Learning Analytics
Learn what the Graduate Certificate of Learning Analytics is from students and lecturers at Monash University.
The Monash Graduate Certificate of Learning Analytics is a one of a kind qualification that focuses on the practical engagement of learning analytics to transform the educational experience.
Combining state-of-the-art findings and leaders of the field, including entrepreneurs and leading practitioners, this course will empower you to enhance teaching experiences in real world settings.
Structure

Entry Requirements

Fees
Structure
This course comprises 24 points.
Need further clarification about our online course structure?
You can submit an enquiry directly to our student consultants by using the form listed on our contact us page. You'll have the opportunity to schedule a call if you'd like to receive further information.
Core units
You must complete the following units (24 points).
Learning analytics fundamentals
Educational theories and processes in learning analytics
Human-centred learning analytics
Introduction to data science for learning analytics
Entry Requirements
An Australian bachelor degree or equivalent qualification approved by the faculty
English requirements
Applicants must meet the English language requirements.
University entrance requirements
Minimum entrance requirements apply for admission to Monash University Australia.
If you need help understanding the above entry requirements, reach out to our student consultants on our contact us page and schedule a booking for a chat.
Fees
For the Graduate Certificate of Analytics, the estimated cost is $4,587.50 per unit. You may be eligible to receive a  FEE-HELP loan to cover part or all of your tuition. Fees are subject to change annually.
Scholarships
We offer over 360 types of scholarships, valued at up to $280,000. Some scholarships offer one-off payments while others continue for the length of your course. Learn more about Monash Scholarships. 
Looking for clarification on fees or scholarships?
Enquire with our student consultants and schedule a call to get your questions answered.
Learning Analytics at Monash Online
The Graduate Certificate in Learning Analytics provides students with a layered study journey that displays the outcomes of learning analytics in their own course work. Taught by leading academics and professionals from our own Centre for Learning Analytics Monash (CoLAM) students will fundamentally understand how learning analytics optimises and benefits the education experience as they study.
Students will analyse, assess, and critically appraise a wide range of analytical techniques, base learning analytics on conceptual and legal frameworks, and discover how to integrate stakeholders into the cycle of learning analytics. Units will explore the ethical use of Big Data, educational theories and models of human learning, develop their understandings of user interfaces in human learning and be introduced to the fundamentals of combining data and analytics to push change for learning on a global scale.
Meet your academic team
Dragan Gasevic
Course coordinator
Dragan Gasevic is a pioneer of learning analytics and has played a central role in the development of the field. He has led over 60 research projects on learning analytics in Australia, Canada and Europe, and has been recognised as the national field leader by The Australian's Research Magazine.
Roberto Martinez-Maldonado
Senior lecturer
Roberto Martinez-Maldonado is the Jacobs Foundation Research Fellow (2021-2023) and Program Co-chair of the Learning Analytics and Knowledge International Conference (2022). He is currently leading the project 'Human-Centred Teamwork Analytics', and is the co-investigator in two other projects funded by the ARC and The Research Council of Norway.
Yi-Shan Tsai
Lecturer
Yi-Shan Tsai has worked on several multinational projects in learning analytics adoption and higher education capacity building. Her projects have seen her collaborating with partners in Europe, Latin America, Asia and Australia. Her latest project investigates the impacts of COVID-19 on teaching practices and opportunities for virtual internships.
Dr Mladen Raković
Dr Mladen Raković has spent nearly a decade teaching at elementary, high school, undergraduate and graduate levels. He has designed and developed several technology-enhanced learning tools that support student writing and knowledge building. He has also participated in award-winning international research projects.
Namrata Srivastava
Namrata Srivastava is a Research Fellow at the Centre for Learning Analytics at Monash University (CoLAM). Her research interest lies in exploring the potential of emerging technologies such as artificial intelligence, sensor technology, and data science techniques for understanding individual learners' characteristics and designing adaptive learning systems.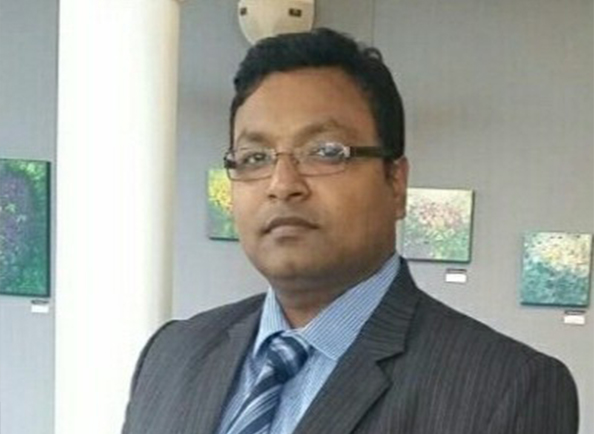 There is constant collaboration and support between the online tutors and the students. My online studies have been challenging but enjoyable.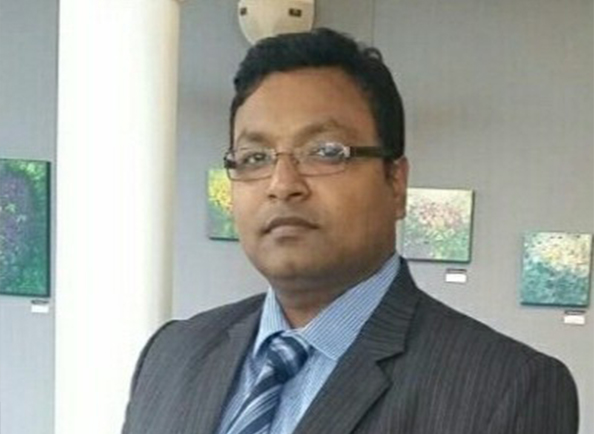 Kishore Mitra
Monash Online Graduate
Industry insights
The Monash Online Graduate Certificate of Learning Analytics places you at the forefront of this expansive field and gives you a wide reach across industry and career options.
Ready yourself for a dynamic career across interdisciplinary fields. Navigate the crossroads of education design and data analytics and bring a new world of learning design to education.
Explore the wide range of positions, such as:
Data Analyst
Learning Analyst
Learning Consultant
Specialists in learning analytics
Educational Designer
Learning Technologist
Educational Researcher.

4.0 stars out of 5
Data analysts rate their job satisfaction as very high.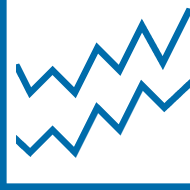 27.7% job growth is expected for data analyst roles over the next five years.

$95,000 is the most common salary for data analysts in Australia.
Register your interest
A Course Consultant will be in touch to help with any questions regarding your enrolment process, documentation you may need, course fees or how online study works.
Monash Online is a partnership between Monash University and Online Education Services (OES). Learn more.