Graduate Certificate of Mental Health and Wellbeing
Study load
20-24 hours per week
Intakes
May, Jul, Aug, Oct
Become an ethical, authentic and autonomous practitioner of mental health.
Implementing Positive Change
The Graduate Certificate of Mental Health and Wellbeing identifies contemporary issues in mental health practice, in a diverse world. The growing understanding of the significance of wellbeing, alongside personal and social costs of mental illness, has created an immense demand for industry-ready practitioners of mental health practice. This course presents an opportunity for curious postgraduates who seek to understand how to lead positive change in a transformed world.
Informed by academic expertise in psychological science and those with lived experience, this course will establish the fundamentals of mental health systems and practice, and teach you culturally informed strategies for prevention, health promotion and models of care to improve the needs of diverse populations. Using an integrated case study approach, you'll grasp the nuances in ability needed to become an adaptable and effective communicator with clients through the entire human lifespan.
Upon graduating, you'll become a digital-ready expert with enhanced practical knowledge and interpersonal skills, so you can create meaningful change in people's lives and enhance quality of life.
What you will learn
Digital Technology in Practice
Build your digital literacy alongside innovative academics that teach digital solutions to facilitate positive behavioural change.

Prevent, respond, adapt


Be prepared with the abilities to prevent issues before they occur, respond and act when they do, and pragmatically adapt across diverse situations.
Postgraduate capability
Be distinguished in a rapidly growing industry with an innovative and critical qualification.
Receive a one-on-one consultation about your study options.
Structure

Entry Requirements

Fees
Structure
The course is structured in four foundation units.
Need further clarification about our online course structure?
You can submit an enquiry directly to our student consultants by using the form listed on our contact us page. You'll have the opportunity to schedule a call if you'd like to receive further information.
Foundation units
You must complete the following units:
PSY5XXX Foundations of Mental Health Practice
PSY5XXX Psychology: Allies in Indigenous Mental Health Practice
PSY5XXX Digital Innovation in Mental Health Practice
PSY5XXX Applied Counselling for Mental Health Practice
Please note: unit codes and names are currently being confirmed and are subject to change.
Entry Requirements
An Australian Bachelors degree (or equivalent) with a Weighted Average Mark (WAM) of 50
OR
A minimum of five years relevant work experience in a cognate area*.
*Relevant work experience related to the following cognate areas:
Community development
Counselling
Human resources
Human Services
Public Health
Nursing
Welfare
Youth Work
If you need help understanding the above entry requirements, reach out to our student consultants on our contact us page and schedule a booking for a chat.
Fees
Confirmation of fee information for the Graduate Certificate of Mental Health and Wellbeing is currently in progress. Please contact a Course Consultant if you have any questions.
You may be eligible to receive a FEE-HELP loan to cover part or all of your tuition. Fees are subject to change annually.
Scholarships
We offer over 360 types of scholarships, valued at up to $280,000. Some scholarships offer one-off payments while others continue for the length of your course. Learn more about Monash Scholarships.
Looking for clarification on fees or scholarships?
Enquire with our student consultants and schedule a call to get your questions answered.
I have enjoyed interacting, learning and engaging with like-minded people the most. These interactions have given me motivation and inspiration to keep going and quench my thirst for further knowledge as well as advance my professional career.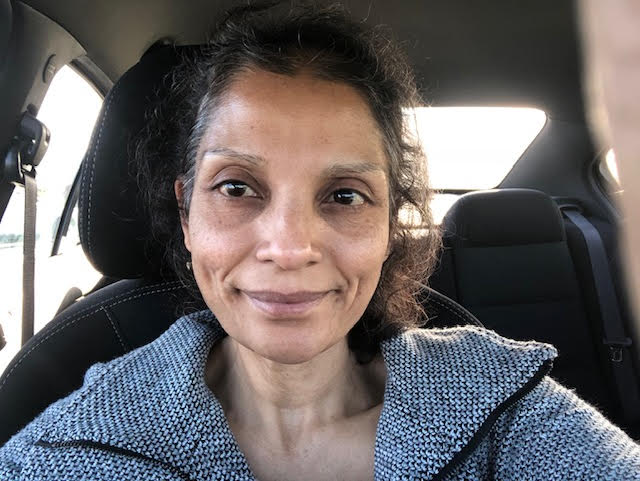 Angela Weerasekera
Health Graduate
Industry insights
With a Graduate Certificate in Mental Health and Wellbeing, you will be well-placed to take your next step into a pursuing careers and opportunities within the health care industry, applying your skills in any of the following roles:
Mental health practitioner
Youth worker
Public health officer
Counsellor
Social worker
Health practitioner

4.6 out of 5
Counsellors rate their job satisfaction as extremely high.

14.5% job growth is expected for counsellor roles over the next five years.

$90,000 is the most common salary for a counsellor in Victoria.
Register your interest
A Course Consultant will be in touch to help with any questions regarding your enrolment process, documentation you may need, course fees or how online study works.
Monash Online is a partnership between Monash University and Online Education Services (OES). Learn more.