Graduate Certificate of Digital Law
Study load
20-24 hours per week
Intakes
Jan, Mar, May, Jul, Aug, Oct
Understand emerging technologies through a legal lens.
Meet the legal challenges of an online 

world
As our lives move progressively online, legal practitioners must keep up with issues posed by emerging technologies. The Graduate Certificate of Digital Law will provide you with an introduction to the legal and ethical implications of the digital environment and equip you with skills needed by organisations in an increasingly borderless world. 
Future-proof your legal career by choosing from five specialist electives that explore some of the most pressing legal issues of the moment: privacy, AI, cybercrime, human rights and the digital workplace. 
What you will learn
Law in a digital world


Explore the ways in which the legal system is adapting to an increasingly digital world.

 
Ethics, policy and governance


Develop a nuanced understanding of the legal consequences that accompany emerging technologies.
Digital technology


Acquire a thorough understanding of the digital revolution in the 21

st

century. 
Structure

Entry Requirements

Fees
Structure
This course comprises four units of study, in which you will be introduced to legal processes and principles as they apply in a digital context. Students who have previously studied law may enter the course at six points throughout the year, and will not be required to complete the introductory unit 'Foundations of law in the digital world'. Students without a law background will complete the introductory unit and may only enter the course in March, July or October.
Entry Requirements
You need to satisfy all of the following requirements to be considered for entry into this course.
An Australian bachelor's degree, or equivalent qualification approved by the faculty.
English requirements
Applicants must meet the English language requirements.
University entrance requirements
Minimum entrance requirements apply for admission to Monash University Australia.
Fees
For the Graduate Certificate of Digital Law, the estimated cost is $4500.00 per unit. You may be eligible to receive a FEE-HELP loan to cover part or all of your tuition. Fees are subject to change annually.
Scholarships
We offer over 360 types of scholarships, valued at up to $280,000. Some scholarships offer one-off payments while others continue for the length of your course. Learn more about Monash Scholarships.
Digital law online at Monash
Your course content has been designed by a group of industry-leading academics within the highly prestigious Monash Faculty of Law. This course is ideally suited to those in industries such as information technology, government and medical health, or for those looking to make a shift into these fields. 
Looking to broaden your learning? The Graduate Certificate of Digital Law may provide a pathway into the Graduate Diploma of Digital Law or the Master of Digital Law through Monash Online.
Meet your academic team
Maria O'Sullivan
Maria O'Sullivan is a Senior Lecturer in the Faculty of Law and a member of the Castan Centre for Human Rights Law. Her current projects focus on automation, artificial intelligence and government decision making. She has been published The Age, Sydney Morning Herald and The Conversation.
Rachel Kessel
Rachel Kessel is a Legal Tech and Design Fellow at the Australian Centre for Justice and Innovation. Her primary research is in human rights law, entrepreneurship and digital transformation. Rachel completed a Master of Education, specialising in human-centred design and digital technologies.
Dr Tyrone Berger
Tyrone Berger is a leading commentator on intellectual property law. He is a frequent contributor to academic journals and has presented his research internationally. He has a Bachelor of Arts, Bachelor of Commerce, Juris Doctor, Graduate Diploma of Legal Practice and PhD of Philosophy.
Thanks to Monash, I have the potential to be promoted and work internationally, and I am only two units in.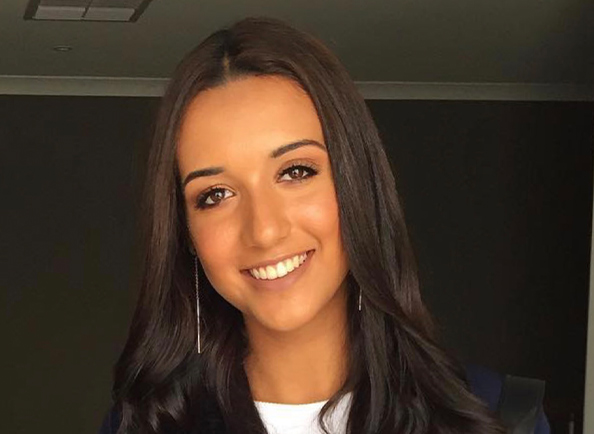 Sarah
Monash Online student
Industry insights
Ready yourself for a dynamic legal career, working across the legal fields currently navigating the crossroads between technology and the legal system. Fields such as:  
cybercrime

 

intellectual property law

 

privacy law

 

immigration law.

Digital law specialists
are invaluable across the legal profession.

Digital law is emerging as an essential field of expertise within the broader legal profession, as the technological revolution continues gather pace.

$130,000 is the most common annual salary for a lawyer in Victoria.
Download Brochure
Fill in your details to download an interactive course brochure containing:
course information
career pathways
how online study works
course fees
how to apply