Graduate Diploma of Applied Data Science
Study Load
20-24 hours per week
Intakes
Jan, Mar, May, Jul, Aug, Oct
Reveal market trends and guide the direction of entire organisations with applied data science expertise.
Shape high-level decision making
With the rise of big data and its importance to organisational decision-making, data scientists are now an essential component of any successful organisation. Many industries look to data scientists to collect, manage and interpret large sets of raw information, so that business strategy can be driven by statistical analysis.  
A career in applied data science is exciting, forever in flux, and there's almost no limit to where it can take you. Data is only as valuable as the data scientist with the creativity and skill set to interpret and draw insights from it. This is where you come in. 
What you will learn 
Python programming
Learn the ways the Python programming language is used to implement data structures and algorithms to solve problems.

 
Data modelling and visualisation


Build your knowledge of the statistical modelling foundations that underlie data analytics.

 
Data wrangling


Take data in its raw form and convert it into actionable insights.
Structure

Entry Requirements

Fees
Structure
This course consists of eight units. You will complete core studies in introductory applied data science, data wrangling and statistical data modelling, then select units from across a range of areas where you can tailor the course to suit your own interests.
If you do not meet course requirements in programming, databases or mathematics/statistics, you must complete up to a maximum of two foundation units prior to commencing your core studies.
Need further clarification about our online course structure?
You can submit an enquiry directly to our student consultants by using the form listed on our contact us page. You'll have the opportunity to schedule a call if you'd like to receive further information.
Entry Requirements
Entry level 1 – 48 points to complete
Duration: 1.4 years part-time
An Australian bachelor degree in a relevant discipline, with at least a credit (60%) average, or equivalent qualification approved by the faculty.
Entry level 2 – 24 points to complete
Duration: 0.7 years part-time
A Monash University Graduate Certificate of Applied Data Science with at least credit (60%) average or equivalent.
English requirements
Applicants must meet the English language requirements.
University entrance requirements
Minimum entrance requirements apply for admission to Monash University Australia.
If you need help understanding the above entry requirements, reach out to our student consultants on our contact us page and schedule a booking for a chat.
Fees
For the Graduate Diploma of Data Science, the estimated cost is $4587.50 per unit. You may be eligible to receive a FEE-HELP loan to cover part or all of your tuition. Fees are subject to change annually.
Scholarships
We offer over 360 types of scholarships, valued at up to $280,000. Some scholarships offer one-off payments while others continue for the length of your course. Learn more about Monash Scholarships.
Looking for clarification on fees or scholarships?
Enquire with our student consultants and schedule a call to get your questions answered.
Applied Data science online at Monash
Designed by leading Monash academics, this course is your opportunity to learn from industry experts. Build on your network and practical experience through coursework based on the Faculty of Information Technology's own research. 
The data you'll work with in each of your units is derived from industry-based projects in the real world. This ensures that the skill set you develop is grounded in a sophisticated simulation of real-world professional practice. 
Meet your academic team
Dr Jackie Rong
Dr Jackie Rong is the course director of the Graduate Diploma of Data Science at Monash University. She has nearly 15 years of experience in tertiary education across Australian universities. She is an active researcher in data mining, machine learning, deep learning and digital health analytics.
Dr Lei Yang
Dr Lei Yang is a Data Science lecturer and deputy course director of Graduate Diploma of Data Science. Before he joined Monash, he was a senior system engineer in Nokia and was mainly responsible for the 4G and 5G research and development. His current research interest includes 5G, signal processing, IoT, big data and machine learning.
Dr Guanliang Chen
Dr Guanliang Chen's research applies state-of-the-art language technologies to make use of textual data collected in a range of educational settings. His research focuses on the fairness, accountability and transparency of machine learning techniques and the collection of quality educational materials. He holds a PhD in Computer Science from Delft University of Technology.
I am currently in a career transition phase, working to become a full-time software engineer; all this made possible by the excellent pathways Monash has created.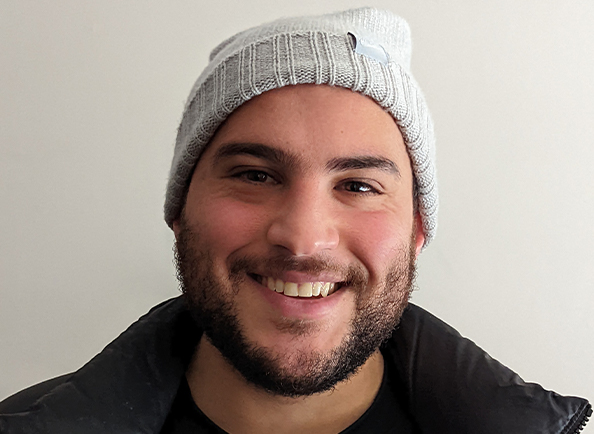 Rashid Elhouli
Monash Online Graduate
Industry insights
An applied data science qualification will prepare you for work in a wide range of careers specialising in data analysis, including as a:  
Data Scientist

 

Business Analyst

 

Data Analyst

 

Data Architect.

4.1 stars out of 5
Data scientists report very high job satisfaction.

27.7% job growth is expected for data scientist roles over the next five years.

$130,000 is the most common salary for a data scientist in Victoria.
Download a course guide
Fill in your details to download an interactive course guide containing:
course information
career pathways
how online study works
course fees
how to apply
Monash Online is a partnership between Monash University and Online Education Services (OES). Learn more.