Graduate Certificate of Marketing and Digital Communications
Study Load
20-24 hours per week
Intakes
Jan, Mar, May, Jul, Aug, Oct
Forge a new career path in the ever-evolving world of digital marketing.
The future is 

digital
Marketing and communication professionals are at the forefront of the digital revolution. Through the innovative use of social media, digital advertising, web copywriting and other evolving tools, they are utilising technology to develop online brand presence and awareness and help build crucial relationships between businesses and consumers.
This industry-focused graduate certificate will provide you with the key skills necessary for operating in a digitally integrated world. Step into a new career within marketing and communications, or leverage your new qualification to progress in this growing, creative field.
What you will learn
Digital fluency
Focus on the impact that emerging digital technologies are having on communications.
Marketing
Understand marketing in a digital world, in which technological advancements are shaping the way organisations develop value for consumers.
Digital media
Extend your understanding of the role digital media, such as social media, plays in marketing.
Structure

Entry Requirements

Fees
Structure
This course comprises 24 credit points of study which provide knowledge, skills, attitudes and values required of skilled practitioners working in a range of fields addressing digital marketing and communications.
Need further clarification about our online course structure?
You can submit an enquiry directly to our student consultants by using the form listed on our contact us page. You'll have the opportunity to schedule a call if you'd like to receive further information.
Part A. 2 units (12 credit points)
Part B. 2 units (12 credit points)
Entry Requirements
An Australian undergraduate degree or equivalent qualification, or experience approved by the faculty.
English requirements
Applicants must meet the English language requirements.
University entrance requirements
Minimum entrance requirements apply for admission to Monash University Australia.
If you need help understanding the above entry requirements, reach out to our student consultants on our contact us page and schedule a booking for a chat.
Fees
For the Graduate Certificate of Marketing and Digital Communications, the estimated cost is $4125.00 per unit. You may be eligible to receive a FEE-HELP loan to cover part or all of your tuition. Fees are subject to change annually.
Scholarships
We offer over 360 types of scholarships, valued at up to $280,000. Some scholarships offer one-off payments while others continue for the length of your course. Learn more about Monash Scholarships.
Looking for clarification on fees or scholarships?
Enquire with our student consultants and schedule a call to get your questions answered.
Marketing and Digital Communications online at Monash
The Graduate Certificate of Marketing and Digital Communications will equip you with the skills needed to develop a compelling voice for businesses online, growing their influence and customer base. You'll develop expertise in writing for the web and will learn to utilise powerful online tools, such as social media and data analytics.  
With an emphasis on current marketing trends and international communication strategies, the course will ready you to step into a range of sectors. You'll be exposed to ideas and skills relating to a broad variety of career outcomes during your studies, which are delivered 100 per cent online.
Meet your academic team
Dr Mugdha Rai
Course Designer
Mugdha Rai is the Director of the Master of Digital Marketing and Communications. Her research includes issues of globalisation, comparative communication studies, advocacy, political communication and democracy. She has degrees in media and communications, international law and journalism.
Alison Stieven-Taylor
Alison Stieven-Taylor has more than 20 years' experience as a strategic communications consultant. Her research looks at visual communication in the digital media space. She is an international commentator on photography as social change and publisher of the blog Photojournalism Now.
Bora Min
Bora Min is a consumer behaviour researcher who specialises in consumer novelties, innovation and new product adoption. Her research focuses on how feelings of control influence consumers' need to adopt new products. She has bachelor's and master's degrees in Social Psychology and a PhD in Marketing.
Marketing and Digital Communications at Monash Online
Monash goes above and beyond making sure that there is appropriate networking opportunities for students, that is done through discussion boards in each subject, as well as numerous Facebook groups.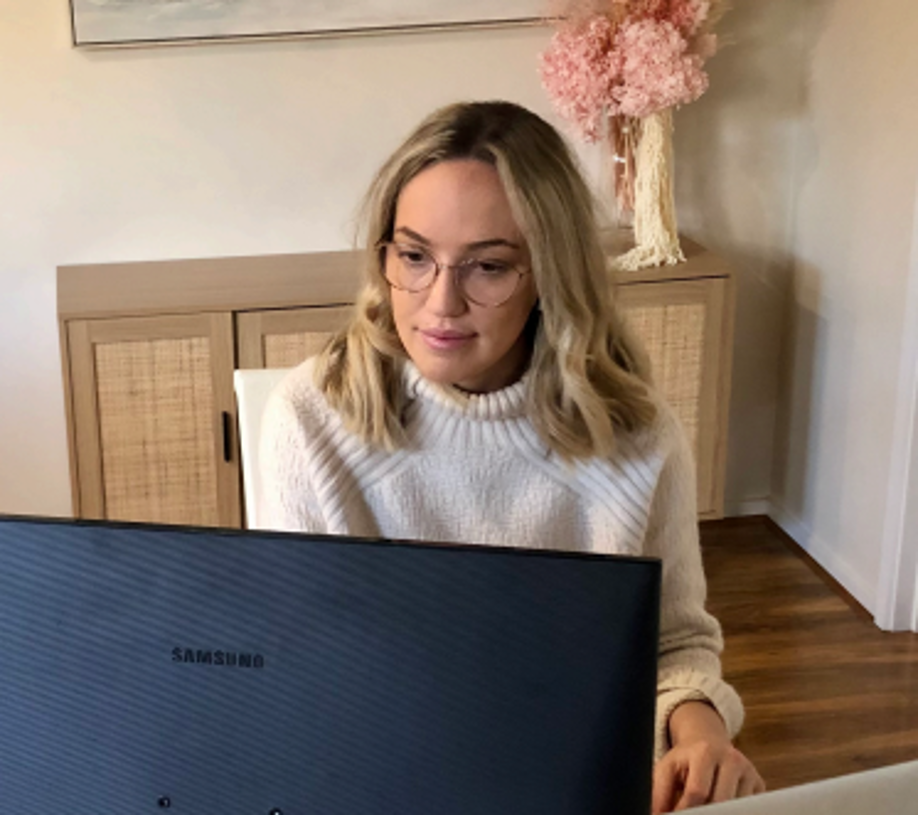 Ashleigh Rak
Monash Online Graduate
Industry insights
A marketing and digital communications qualification will equip you with the diverse skill set you need to succeed in wide range of roles, including: 
Digital Marketing Specialist

 

Digital Marketing Coordinator

 

Digital Marketing Manager

 

Communications Adviser

 

Marketing Communications Specialist

Online Content Creator 

Copywriter.

 

4.4 stars out of 5
Digital marketing specialists report very high job satisfaction.

21.1% job growth is expected for digital marketing specialist roles over the next five years.

$80,000 is the most common salary for a marketing specialist in Victoria.
Download a course guide
Fill in your details to download an interactive course guide containing:
course information
career pathways
how online study works
course fees
how to apply
Monash Online is a partnership between Monash University and Online Education Services (OES). Learn more.