Master of Business Management specialising in Human Resource Management
Study Load
20 – 24 hours per week
Intakes
Jan, Mar, May, Jul, Aug, Oct
Develop the skills that define effective managers in business with a qualification that marks you as a leader of the future.
Lead teams and businesses to success

 
All industries require strong leadership to manage and inspire their teams and steer projects to successful outcomes. The Master of Business Management will prepare you to become an effective leader in an increasingly agile business environment, and will equip you with the skills needed to step into a management position in your field.  
By specialising in human resource management, you'll learn to engage in advanced business practice with a contemporary lens of emerging HR trends. As a leader with a proven management skill set – in combination with a focus on the 'future of work', you will learn about current views regarding the changing nature of employee empowerment.
What you will learn
Strategic leadership
Acquire an adaptable leadership skill set, ready to meet the challenges of the changing business landscape.
Financial management
As markets change, position yourself with the financial management skills to allocate resources strategically, with a mind towards the big picture.
Applied analytics
Acquire the ability to gather, re-purpose and analyse complex data, which will serve as the basis of your managerial approach and contribute to business-wide strategic decision-making.
Structure

Entry Requirements

Fees
Structure
This course is structured in three parts: Part A. Business management foundation, Part B. Specialisation studies, and Part C. Application studies.
All students complete Part C. Depending upon prior qualifications, you may receive credit for Part A or Part B or both.
Note: If you are eligible for credit for prior studies, you may elect not to receive the credit.
Part A. Business management foundation: 4 units (24 points)
Part B. Human resource management: 4 units (24 points)
Part C. Application studies: 4 units (24 points)
Undertake professional and project work that can contribute to a portfolio of professional development.
Entry Requirements
An Australian bachelor's degree in a relevant discipline or an equivalent qualification and achieved a Weighted Average Mark (WAM) of 60 or an equivalent Grade Point Average as determined by the Monash Business School.
OR
An Australian bachelor's degree and achieved a Weighted Average Mark (WAM) of 60 or an equivalent Grade Point Average as approved by the Monash Business School, plus two years relevant work experience.
Cognate background required
Entry into the Master of Business Management specialising in Applied Analytics requires a cognate Analytics background.
Cognate requirements are a completed undergraduate or postgraduate qualification or significant work experience (that can be assessed by the faculty.)
Contact the Monash online team for more information.
English requirements
Applicants must also meet the English language requirements.
University entrance requirements
Minimum entrance requirements apply for admission to Monash University Australia.
Fees
For the Master of Business Management, the estimated cost is $4,125.00 per unit. You may be eligible to receive a FEE-HELP loan to cover part or all of your tuition. Fees are subject to change annually.
Scholarships
We offer over 360 types of scholarships, valued at up to $280,000. Some scholarships offer one-off payments while others continue for the length of your course. Learn more about Monash Scholarships.
Business Management online at Monash
Undertake a master's degree online with the elite Monash Business School, which is ranked among the top 1 per cent of business schools in the world and is a holder of triple crown accreditation.  
You'll take advanced foundational units and gain digital-focused specialist knowledge through application units before capping your professional development portfolio through career-driven industry projects. This course allows you to deep dive into a specialisation of your choice, giving you a rounded and flexible graduate qualification.
Meet your academic team
Associate Professor Jonathan Matheny
Jonathan Matheny is the Director of Program Development for Leadership and Executive Education. He leads the development of new programs and teaches personal development, leadership and organisational change. He has led academic programs and lectures across North America, Europe and Asia.
Professor Richard Hall
Richard Hall is the Deputy Dean of Leadership and Executive Education. His research is in management and organisational studies, including leadership, technology and organisational change and the future of work. He is the Co-editor of Leadership Development and Practice, and his research has been published internationally.
Dr Janine Williamson
Janine Williamson has over 10 years' experience as a management lecturer within the higher education sector. Her research focuses on social sustainability, social marketing, Aboriginal enterprise and graduate employability. She has a marketing PhD and an honours degree in Business Management.
Monash has propelled my career to new heights I never thought possible.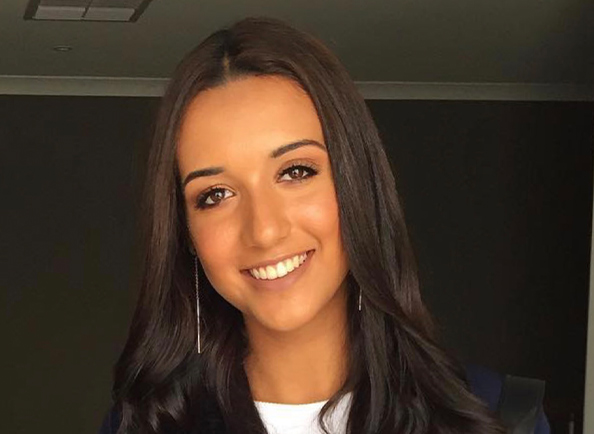 Sarah
Monash Online student
Industry insights
Business managers who are confident drawing on data insights are in high demand, especially those who can communicate the business value of data to key strategic decision-makers. There are a range of diverse roles for business managers who bring an applied analytics perspective to their career, including:
Business Analytics professional
Business Insights Executive
Consultant
Customer Insights Officer
Database Analyst
Investment Specialist.

4.1 stars out of 5
Business managers rate their job satisfaction as very high.

6.2% job growth is expected for business manager roles over the next five years.

$103,000 is the most common salary for a business manager in Australia.
Download a course guide
Fill in your details to download an interactive course guide containing:
course information
career pathways
how online study works
course fees
how to apply
Monash Online is a partnership between Monash University and Online Education Services (OES). Learn more.