Study mode
Duration
Units
Intakes
Jan, Mar, May, July, Aug, Oct
Impact careers, evolve workplaces
A future-focused change
The Master of Human Resources explores the critical role of workplace analytics in informing evidence-based organisational change. Learn through professional development opportunities and industry projects.
4.1 stars out of 5
HR Managers report very high job satisfaction
Learn workplace innovation
Careers that inspire innovation
Lead organisational change using modern engagement strategies.

Accelerated & 100% online
Study that's flexible
Coursework and assessments designed to fit around your needs.

Support seven days a week
Learning advice and study assistance
Dedicated support services designed for your study discipline.
Engage with challenge and implement future-focused organisational change
Rapid change and disruption continue to change the face of the global economy. As a HR professional, it's essential that you're equipped with the skills and knowledge to adapt people management practices, address sustainability issues, technology, and ethical questions alongside the human element of organisational success.
The Master of Human Resource Management addresses the core functions of HR management and provides you with a forward-focused and evidence-based exploration of HR's updated role in the new normal and future of work.
This advanced course provides you with the ability to deliver organisational and broader community value with a focus on the future of HRM.
What you will learn
Contemporary HR
Learn about the future challenges HR professionals will face and develop your own effective and progressive responses
Change Management
Learn how to address rapid change within modern workplaces to ensure your employees can readily adapt to new circumstances
Diversity, inclusion and wellbeing


Focus on inclusive and progressive practices that place the wellbeing of its employees at the forefront
Pathways to a master degree
You can graduate with a Master of Human Resource Management in approximately 2 years part-time, after completing 12 units (72 credit points total).
You can also exit the course after completing approximately:
0.7 years part-time, 4 units (24 credit points), and you'll receive a Graduate Certificate of Human Resource Management; or
1.4 years part-time, 8 units (48 credit points total), and you'll receive a Graduate Diploma of Human Resource Management
Human Resource Management
Graduate Certificate
0.7 years part-time
Diversity and Inclusion

People and change

Ethics and legal issues in human resource management

Sustainability and performance in human resource management
Human Resource Management
Graduate Diploma
0.7 years part-time
Engagement and talent management

Workforce and employment analytics

Disability and inclusive practice

Mental health and wellbeing in the workplace
Human Resource Management
Master
0.7 years part-time
Structure

Entry Requirements

Fees

Flexible Study
Human resource management online at Monash
Help shape people's careers with a future-focused qualification that inspires innovation. The Master of Human Resource Management will equip you with a digital and people-centric skill set that will advance your HR career.
Your fully online course runs across a streamlined six-week teaching period and gives you the opportunity to engage in the learning material and study anywhere in Australia, whether you are inner-city, rural or remote.
Meet your academic team
Associate Professor Jonathan Matheny
Jonathan Matheny is the Director of Program Development for Leadership and Executive Education. He leads the development of new programs and teaches personal development, leadership and organisational change. He has led academic programs and lectures across North America, Europe and Asia.
Dr Susan Mayson
Dr Mayson is Director of Education in the Department of Management. She is an associate Fellow in the Monash Education Academy, a Dean's Teaching Award (2011) winner and she received a Dean's Commendation for Teaching Excellence in 2009. She teaches at both undergraduate and postgraduate level.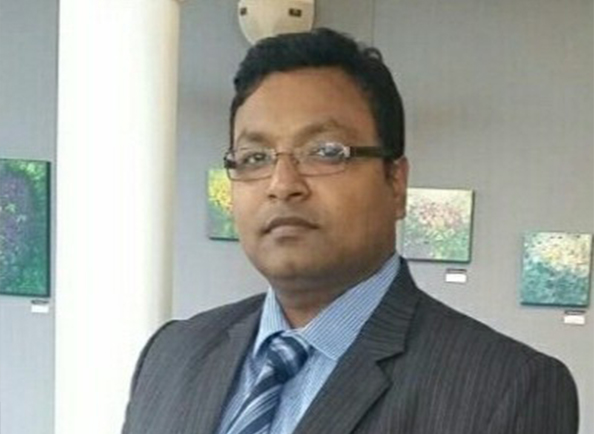 There is constant collaboration and support between the online tutors and the students. My online studies have been challenging but enjoyable.
Kishore Mitra
Graduate in Business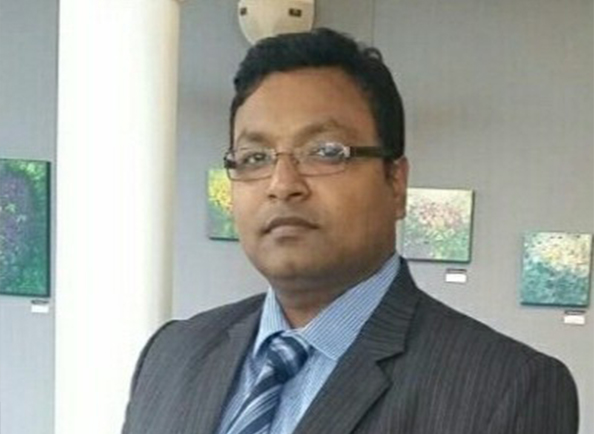 Industry insights
By arming yourself with a Master of Human Resource Management, you will open doors to new and exciting opportunities within human resources. You could see yourself in any of the following roles:
HR Manager
Staffing Manager
HR Supervisor
Recruitment Coordinator
Chief Human Resource Officer
Senior Associate People and Culture
HR Director.

4.1 stars out of 5
Human Resource Managers rate their job satisfaction as very high.

16.3% job growth is expected for human resource manager roles over the next five years.

$125,000 is the most common salary for a Human Resource Manager in Australia.
Frequently Asked Questions
What is different about Monash's Master of Human Resource Management course compared to other HRM courses?
Whereas standard human resource management courses will focus on basic function-based learning for recruitment, renumeration and organisational development, Monash's Master of Human Resource Management looks at the future of HRM with an emphasis on its continuously changing nature. It focuses on enhancing the skills that will take you far into the future.
How is the Master of Human Resource Management future focused? And why?
Monash online's Master of Human Resource Management focuses on:
Digital and virtual transformation
The different kinds of relationships with employees and contractors
How HRM roles and approaches have changed over the years and in more recent times.
The future HRM won't look like how it looks today. That's why our course aims to prepare you for this new future by equipping you future-focused skills that will stand out to potential employers.
What theories, models and frameworks are covered by the Master of Human Resource Management?
The Master of Human Resource Management will explore the following key theories, models and frameworks:
people and change
sustainability and performance
ethics and legal issues
diversity and inclusion
engagement and talent management
mental health and wellbeing
workforce analytics
workplace capability
disability studies.
What do the professional application units involve?
Professional Application units invite students to put theory into practice by applying their knowledge and professional experience into practical experiences.
These units aim to help students achieve their career goals, market themselves effectively, enhance their value to potential employers and become successful employees or leaders.
Who is best suited for this course?
Students looking to begin/pursue a career in HR
Students looking to upskill their HR skillset
Students in management positions already
Download a course guide
Fill in your details to download an interactive course guide containing:
course information
career pathways
how online study works
course fees
how to apply
Monash Online is a partnership between Monash University and Online Education Services (OES). Learn more.