Graduate Diploma in Psychology
Study load
20-24 hours per week
Intakes
Jan, Mar, May, Jul, Aug, Oct
Gain a psychological understanding of the world that you can apply everywhere.
It's all in the mind
A Graduate Diploma in Psychology from a world-class university is the door-opener to an opportunity that will enrich your life, career and prime you to become an effective leader.
Everywhere you work, you deal with the workings of the human mind.  What makes us tick?  How do you make two or twenty differing mindsets work harmoniously together? 
Whether your future career lies in HR, marketing, teaching, mental health, community health, counselling or the public or private sector, your expert qualification from Monash will put you at the forefront in world-class psychology education.
What you will learn
Psychology fundamentals
Explore topics such as developmental psychology, abnormal psychology, and personality and social psychology.
Professional ethics
Understand how ethics inform psychological research and practice.
Psychological perspective
Acquire a professional psychological lens supported by cutting edge research institutes applicable to all career paths.
Structure

Entry Requirements

Fees

Accreditation
Structure
What's involved
Great achievements take hard work. Here's what to prepare for:
Ten study units, nine core and one elective. Two foundation units are required prior to moving on to the intermediate units, after which you move on to the advanced-level units.
If you are following the recommended study load of one unit per teaching period, you will be eligible to complete the course in 1.7 years or ten teaching periods.
Fast-tracking is possible in 1.2 years (seven teaching periods) if you meet eligibility requirements.
20 to 24 hours of study per week, additional should be considered for higher achievement.
When you've completed the course with at least an average of 70% across all units (beyond the two foundation units), you will have earned a guaranteed entry into the Monash Graduate Diploma of Psychology, Advanced.
Please note that the indicated 20 – 24 hours study load is an estimate only, and extra hours should be considered for higher achievement.
Elective unit
You must complete one of the following units.
Entry Requirements
An Australian undergraduate degree (or equivalent) 
OR 
A Monash University M4039 Graduate Certificate of Applied Mental Health with a Weighted Average Mark (WAM) of 60. 
English requirements 
Applicants must meet the English language requirements. 
University entrance requirements 
Minimum entrance requirements apply for admission to Monash University Australia. 
Fitness for practice and professionalism 
To complete your course, you are required to demonstrate that you meet fitness for practice expectations. 
Fitness for practice is part of the assessment in all units in this course. If you don't meet the fitness for practice expectations you will receive a fail mark for the unit and be required to repeat the unit before you can progress to the next year level of the course. In some circumstances, not meeting fitness for practice requirements can lead to exclusion from the course. 
Details of the course's Professional Standards, Ethical Behaviour and Student Support (ProFESS) framework are found at: https://www.monash.edu/medicine/study/student-services/policies/student-placement-guide 
If you need help understanding any of the above entry requirements, reach out to our student consultants on our contact us page and schedule a booking for a chat. 
Fees
For the Graduate Diploma in Psychology, the estimated cost is $4300.00 per unit. You may be eligible to receive a FEE-HELP loan to cover part or all of your tuition. Fees are subject to change annually.
Scholarships
We offer over 360 types of scholarships, valued at up to $280,000. Some scholarships offer one-off payments while others continue for the length of your course. Learn more about Monash Scholarships.
Looking for clarification on fee's or scholarships?
Enquire with our student consultants and schedule a call to get your questions answered.
Accreditation
Accreditation
The Graduate Diploma in Psychology is accredited by the Australian Psychology Accreditation Council (APAC).
Learn from the change makers
The Graduate Diploma of Psychology from Monash is a highly renowned psychology course and the most established course in Australia of its kind. Leveraging from cutting-edge research centers based at Monash, you will learn from global leaders while taking the first step to becoming a registered professional psychologist.
Your expert qualification is delivered around your schedule, under your own conditions to your own ambitious goals. Become an effective leader and thrive in the industry.
Dr. Zahra Aziz
Lecturer and Deputy Course Convener
Graduate Diploma of Psychology (Advanced)
Dr. Zahra Aziz has never stopped questioning everything. Using her analytic mindset, she uncovered that it can take up to 17 years for research to reach the real world.
Utilising her world-leading knowledge and research in implementation science, she's delivering her learnings to thousands of students at Monash university.
Meet your academic team
Dr Michelle Shilders
Dr Michelle Schilders has a PhD in clinical and forensic psychology and has been a valuable part of the GDP team since 2014. She knows that engaged students become successful professionals and values creating learning environments that challenge and motivate students to become the best that they can become.
Dr Heather Soo
Dr Heather Soo is a clinical and health psychologist with an interest in the psychological management of individuals with chronic illness. Her research focuses on how styles of thinking, particularly ruminative processes, influence adjustment and post-traumatic growth in diabetes and cancer.
Farid Zaid
Farid studied philosophy, psychology, and mathematics in his undergraduate degrees at Monash University and is now completing his PhD in moral psychology focusing on moral judgement and moral decision making. He has been a senior instructor in the GDP for the past 5 years.
Having studied at Monash will open doors for me. It is a very well-respected Uni with high standards and when I tell people that I am studying at Monash, everyone is impressed.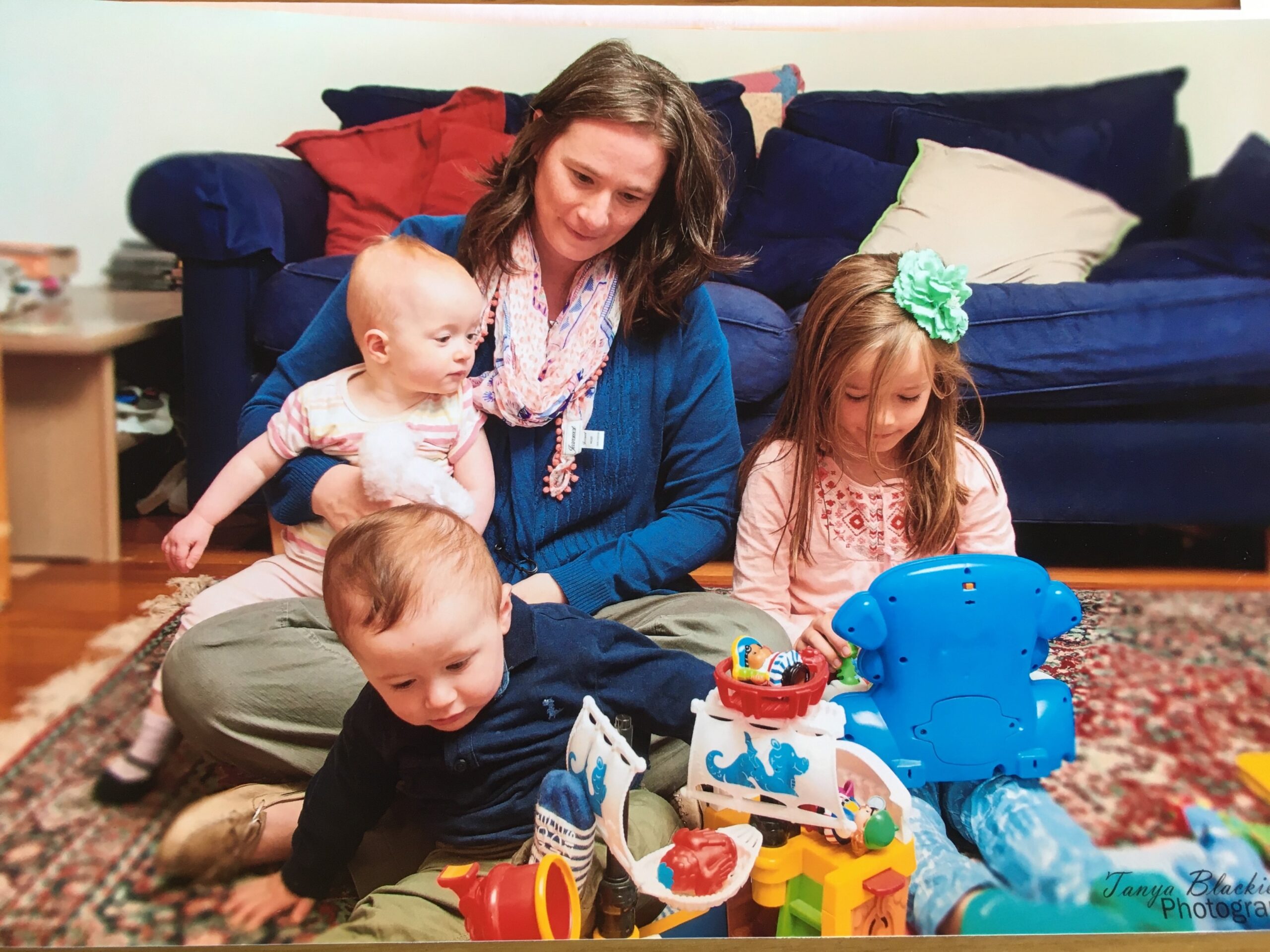 Caroline Hennel
Graduate Diploma in Psychology
Frequently Asked Questions with Dr. Emily Adam
Dr. Emily Adams takes you through a series of frequently asked questions so you can better understand what makes the Graduate Diploma of Psychology unique.
Discover the Monash difference in:
Assessment information
Breakdown of course structure
High growth career pathways
Industry insights
A Graduate Diploma in Psychology will equip you with a psychological perspective that will prove invaluable in a number of careers, including within:
community services and counselling

 

youth work

 

human resources

community corrections

 

welfare work

 

marketing and advertising.

4.6 stars out of 5
Counsellors report very high job satisfaction.

14.5% job growth is expected for counsellor roles over the next five years.

$90,000 is the most common salary for a counsellor in Australia.
Download a course guide
Fill in your details to download an interactive course guide containing:
course information
career pathways
how online study works
course fees
how to apply