Master of Business Management specialising in Digital Communications

Study Load
20 – 24 hours per week
Intakes
Jan, Mar, May, Jul, Aug, Oct
Become a tech-savvy digital communication leader – connecting business with diverse audiences.
Lead teams and businesses to success

 
All industries require strong leadership to manage and inspire their teams and steer projects to successful outcomes. The Master of Business Management will prepare you to become an effective leader in an increasingly agile business environment, and will equip you with the skills needed to step into a management position in your field.  
The Digital Communications specialisation merges various strands of contemporary strategic communications. This constantly shifting industry is more vital than ever as the world is reshaped by access to information, technological advancement and increases in global interaction. This specialisation will help you develop the expertise to build better communication plans, make stronger connections with your audience, and rise as a leader.
What you will learn
Strategic leadership
Acquire an adaptable leadership skill set, ready to meet the challenges of the changing business landscape
Financial management
As markets change, position yourself with the financial management skills to allocate resources strategically, with a mind towards the big picture.
Digital communications
Acquire a practical understanding of big data analytics, social media engagement and communication strategy, which will prepare you for professional work in an increasingly fast-moving and interconnected world.
Pathway to a double masters degree
Prepare for the next evolution in business management. Growing industries need managers with a growth mindset. Our double masters degrees can help you establish a multi-disciplined management career that modern industries demand.
Graduate with the broad Master of Business Management, giving you the essential knowledge and skills to understand your organisation in its entirety, as well as a specialist Masters degree that demonstrates the depth of knowledge in a key field.
Across 13 specialist studies, you can graduate with either:
two masters degrees and two testamurs,

in approximately 2.7 years part-time accelerated, after completing 16 units (96 credit points) from:

Master of Business Management and Master of Human Resource Management
Master of Business Management and Master of Project Management
Master of Business Management and Master of Marketing and Digital Communications; or

a single Master of Business Management degree in approximately 2 years part-time accelerated, after completing 12 units (72 credit points)
You can also exit the course after completing approximately 0.7 years part-time accelerated, 4 units (24 credit points), and you'll receive a Graduate Certificate of Business Management
Business Management
Graduate Certificate
0.7 years part-time accelerated
Leadership for organisational advancement

Strategic management for agile organisations

Innovation and new value creation

Financial management and resource utilisation
Business Management
Master
1.4 years part-time accelerated
Data analytics in communications

Principles of global communications

Strategic communications in a digital era

Marketing principles in a digital world
Business transformation

Industry project 1

Industry project 2

Professional development
Double masters degree
Business Management
Double Masters
0.7 years part-time accelerated
Choose four Part B specialist studies units and graduate with one of these double masters degrees on your testamur:
Master of Business Management and Master of Human Resource Management
Master of Business Management and Master of Project Management
Master of Business Management and Master of Marketing and Digital Communications
Structure

Double masters

Entry requirements

Fees
Business Management online at Monash
Undertake a master's degree online with the elite Monash Business School, which is ranked among the top 1 per cent of business schools in the world and is a holder of triple crown accreditation.  
You'll take advanced foundational units and gain digital-focused specialist knowledge through application units before capping your professional development portfolio through career-driven industry projects. This course allows you to deep dive into a specialisation of your choice, giving you a rounded and flexible graduate qualification.
Meet your academic team
Associate Professor Jonathan Matheny
Jonathan Matheny is the Director of Program Development for Leadership and Executive Education. He leads the development of new programs and teaches personal development, leadership and organisational change. He has led academic programs and lectures across North America, Europe and Asia.
Professor Richard Hall
Richard Hall is the Deputy Dean of Leadership and Executive Education. His research is in management and organisational studies, including leadership, technology and organisational change and the future of work. He is the Co-editor of Leadership Development and Practice, and his research has been published internationally.
Dr Andrea Fenton
Dr Andrea Fenton is a Senior Teaching Fellow in Leadership and Executive Education at the Monash Business School. Andrea has a long association with Monash University, having completed her Master of Business here in 2006 and teaching undergraduate and postgraduate subjects for the past six years.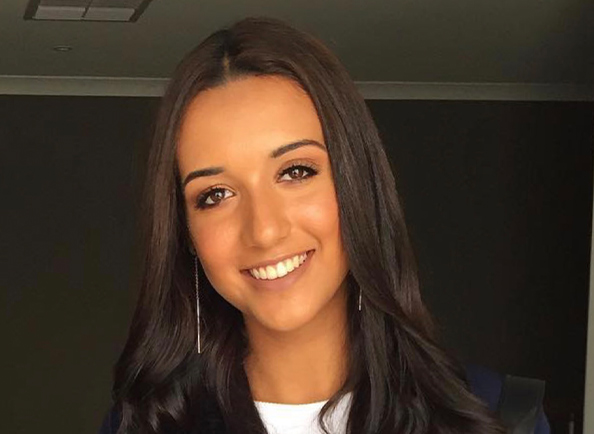 Monash has propelled my career to new heights I never thought possible.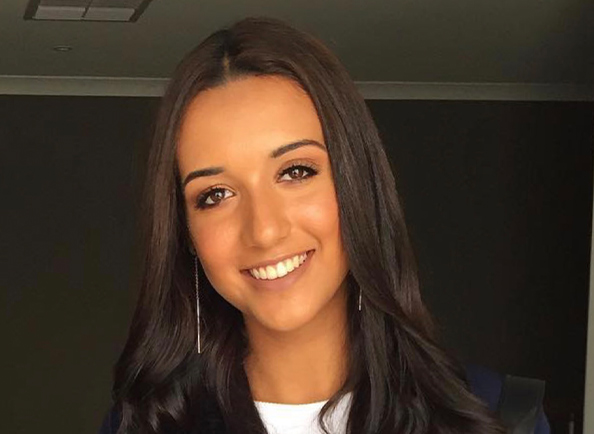 Sarah
Monash Online student
Industry insights
Digital communication practitioners are in high demand, with an adaptable skill set that opens up careers as creatives, journalists, educators, strategists and policymakers across a range of technology-mediated industries, including media, advertising, arts and entertainment, telecommunications and the public service.
This program is particularly valuable for professionals moving into leadership roles within the emerging content and services sector. Roles that include:
Chief Digital Officer
Digital Content Designer
Digital Content Producer
Digital Journalist
Digital Strategist
Media Researcher
Internal Communications Manager.

4.1 stars out of 5
Business managers rate their job satisfaction as very high.

6.2% job growth is expected for business manager roles over the next five years.

$103,000 is the most common salary for a business manager in Australia.
What is the difference between the Master of Business Management and MBA (Digital)?
The Master of Business Management provides students with advanced foundational knowledge required to navigate senior management roles within a specific specialisation or department. Course content builds on project work and skills to manage organisations, with students undertaking study in their chosen area of specialisation.
The MBA (Digital) is designed for students with previous managerial experience who are looking to progress their careers into higher management roles. Course content focuses on strategic leadership, decision-making across key business areas and professional development.
What is the difference between the Master of Business Management and Master of Enterprise?
The Master of Business Management aims to equip you with the knowledge you need to navigate a management role within your current discipline.
Alternatively, the Master of Enterprise is a broad, future-focused degree that aims to expand your knowledge outside your current discipline.
Will the specialist study show up on my transcript?
No. The specialist study will not show up on your transcript.
Download a course guide
Fill in your details to download an interactive course guide containing:
course information
career pathways
how online study works
course fees
how to apply
Monash Online is a partnership between Monash University and Online Education Services (OES). Learn more.