Graduate Certificate of Project Management
Study load
20-24 hours per week
Intakes
Jan, Mar, May, Jul, Aug, Oct
Develop the skills, tools and techniques to manage projects from conception to completion.
Lead projects in every sector

 
Project managers require a diverse, contemporary skill set to keep pace with an evolving business landscape. Knowledge of industry context, stakeholder management and communication are all essential when managing and delivering large-scale, complex projects. 
The Graduate Certificate of Project Management is your opportunity to gain these skills and step into a career in this dynamic field. With applications across a broad range of industries, you will graduate with the expertise, tools and techniques needed to manage projects from their conception to their completion, and stand out as a highly capable leader among your professional peers. 
What you will learn
Modern business foundations




Build your foundational knowledge of the current, ever-changing business landscape and adapt it to your future goals.

 

Leadership




Gain a dynamic leadership perspective tailored to your business needs, whether you're working for a company or as an entrepreneur.

 

Business operations




Through building your understanding of modern business operations, you'll graduate ready to covert challenges into future opportunities.
Structure

Entry Requirements

Fees
Structure
This course comprises four units where you will develop an understanding of the principles and techniques of delivering projects. They are intended for students whose previous qualification is not in project management.
Entry Requirements
An Australian bachelor's degree, or an equivalent qualification, or a minimum of five years relevant work experience.
English requirements
Applicants must meet the English language requirements.
University entrance requirements
Minimum entrance requirements apply for admission to Monash University Australia.
Fees
For the Graduate Certificate of Project Management, the estimated cost is $3775.00 per unit. You may be eligible to receive a FEE-HELP loan to cover part or all of your tuition. Fees are subject to change annually.
Scholarships
We offer over 360 types of scholarships, valued at up to $280,000. Some scholarships offer one-off payments while others continue for the length of your course. Learn more about Monash Scholarships.
Project management online at Monash
Take advantage of the flexibility provided by a course delivered entirely online and gain the confidence to make an impact on the dynamic field of project management. You'll enhance your career with a degree from Australia's largest university, consistently ranked as the preferred hiring university by the leaders of the world's most successful companies. 
The Graduate Certificate of Project Management has a strong industry focus, which will ensure you're on top of industry developments and that you gain the skills needed to lead in your field. Completion of this course may provide a pathway to study the Graduate Diploma of Project Management. 
Meet your academic team
Associate Professor Chivonne Algeo
Chivonne Algeo has more than 20 years' experience delivering projects for major financial, insurance and health organisations. She leads the development and delivery of courses for students to advance their capability for managing projects. Her award-winning research has been published internationally.
Associate Professor Jonathan Matheny
Jonathan Matheny is the Director of Program Development for Leadership and Executive Education. He leads the development of new programs and teaches personal development, leadership and organisational change. He has led academic programs and lectures across North America, Europe and Asia.
Mark Lowy
Mark Lowy has over 25 years' experience in project management. He has worked in a variety of industries, including banking, education, government and health. He holds a Master of Business Administration, Master of Project Management and a Diploma of Education.
Monash has propelled my career to new heights I never thought possible.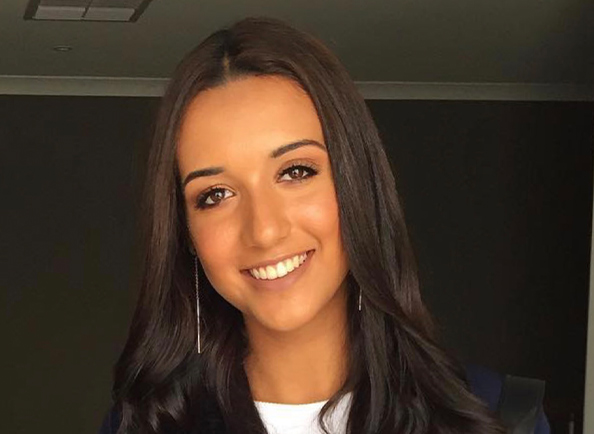 Sarah
Monash Online student
Industry insights
A project management qualification will help you advance your career in almost any industry. With a diverse skill set at your disposal, you will be able to find work in fields that include:   
information technology and communication

 

management and professional services

 

manufacturing

 

construction and engineering

 

financial services

 

health care.

 

4.2 stars out of 5
Project managers report very high job satisfaction.

6.1% job growth is expected for project manager roles over the next five years.

$130,000 is the most common salary for a project manager in Victoria.
Download Brochure
Fill in your details to download an interactive course brochure containing:
course information
career pathways
how online study works
course fees
how to apply