Graduate Diploma of Psychology Advanced
Accelerated and 100% online

Accreditation
APAC Accredited
Intakes
Jan, Mar, May, Jul, Aug, Oct
Dive further into your study of the human mind as you continue your journey towards becoming a registered psychologist.
Expand

ing

 

knowledge

, improving practice
Push the boundaries of your learning and advance your psychological skill set. The Graduate Diploma of Psychology Advanced is a fourth-year, honours-equivalent program designed to continue your pathway to becoming a psychologist or pursuing a research degree. You'll delve into specific areas of the science and practice of psychology and explore their contemporary applications. 
This course combines psychological theory and methodology with integral research skills, giving you a pathway into roles within universities and hospitals, education and training institutions, government departments influencing public policy, and corporate organisations conducting market research and consultancy work. 
What you will learn
Psychology fundamentals




Explore topics such as developmental psychology, abnormal psychology, and personality and social psychology.
Professional ethics




Understand how ethics inform psychological research and practice.
Psychological perspective




Understand human behaviour and motivation in diverse contexts.
Structure

Entry Requirements

Fees

Accreditation
Structure
The course is structured in three parts: Part A. Core units, Part B. Research units and Part C. Elective units. All students complete all parts.
Need further clarification about our online course structure?
You can submit an enquiry directly to our student consultants by using the form listed on our contact us page. You'll have the opportunity to schedule a call if you'd like to receive further information.
Please note that the indicated 20-24 hours study load is an estimate only, and extra hours should be considered for higher goals of achievement.
Part A. Core units
These units will address core issues in modern psychology, along with ethics and evidence-based approaches to psychological assessment and intervention.
Ethical and professional issues in psychology
Psychological assessment and intervention
Psychology in industry: Pathways to employment
Part B. Research units
These units will develop your understanding of scientific methodology, statistics and their application in psychology.
Psychological research project: Statistics and research design for professional psychology
Psychology research project: Introduction and project planning
Psychology research project: Methodology and data collection
Psychology research project: results and discussion
Part C. Elective units
These units will enable you to further develop your knowledge of psychology through a choice of electives covering contemporary topics in the field – such as mental health and illness, or developmental clinical psychology.
Perspectives in clinical and developmental neuroscience
21st century applications of psychology
Entry Requirements
Direct Entry Pathway:
Prospective students will be guaranteed entry into the course when meeting the following requirements
An Australian undergraduate degree (or equivalent) with a major in psychology, accredited by the Australian Psychology Accreditation Council (APAC) with at least a distinction (70 per cent) average across second and third year psychology units (including psychology electives).
OR
A graduate diploma in psychology, accredited by the Australian Psychology Accreditation Council (APAC) with at least a distinction (70 per cent) average across all psychology graduate diploma units excluding any foundational units.
Applicants with international qualifications will need to have their qualifications assessed by the Australian Psychological Society (APS).
Single Unit Pathway:
Prospective students holding either of the above qualifications with an average mark of 60-69 will be eligible for the Single Unit Pathway.
Students opting for this pathway will complete two single units* included in the Graduate Diploma of Psychology Advanced which, if successfully completed, will be credited towards that course.
*As these are single non-award units, this is a full fee-paying option and payments cannot be deferred to FEE-HELP.
English requirements
Applicants must meet the English language requirements.
University entrance requirements
Minimum entrance requirements apply for admission to Monash University Australia.
Fitness for practice and professionalism
To complete your course, you are required to demonstrate that you meet fitness for practice expectations.
Fitness for practice is part of the assessment in all units in this course. If you don't meet the fitness for practice expectations you will receive a fail mark for the unit and be required to repeat the unit before you can progress to the next year level of the course. In some circumstances, not meeting fitness for practice requirements can lead to exclusion from the course.
View details of the course's Professional Standards, Ethical Behaviour and Student Support (ProFESS) framework.
If you need help understanding any of the above entry requirements, reach out to our student consultants on our contact us page and schedule a booking for a chat.
Fees
For the Graduate Diploma of Psychology Advanced, the estimated cost is $4575.00 per unit. You may be eligible to receive a FEE-HELP loan to cover part or all of your tuition. Fees are subject to change annually.
Scholarships
We offer over 360 types of scholarships, valued at up to $280,000. Some scholarships offer one-off payments while others continue for the length of your course. Learn more about Monash Scholarships.
Looking for clarification on fees or scholarships?
Enquire with our student consultants and schedule a call to get your questions answered.
Accreditation
The Graduate Diploma of Psychology Advanced is accredited through the Australian Psychology Accreditation Council (APAC).
Psychology online at Monash
Studying psychology online through Monash allows you to learn from leading academics in the field and provides access to innovative technology solutions to complex psychological issues. Unique to Monash, you'll conduct research through the award-winning Research Portal, a comprehensive, high-quality virtual environment.
The course is a collection of eight core, research and elective units designed to advance your knowledge of psychological theory and research methodology. Develop your discipline-specific research skills through a research project that opens up exciting opportunities in the research space come graduation.
Monash Online GDPA FAQs with Dr Lilani Arulkadacham
Couse Convener
Graduate Diploma of Psychology (Advanced)
Dr Lilani Arulkadacham explains what makes Monash's online Graduate Diploma of Psychology Advanced (GPDA) unique, how the course is structured, what you can expect to learn, how you will be supported and career opportunities on graduation.
Meet your academic team
Dr Ashlee Field
Dr Ashlee Field is a Clinical Psychologist with 10 years' experience working in private practice. Evidence based therapeutic techniques utilised by Ashlee include: Cognitive Behavioural Therapy, Acceptance and Commitment Therapy, and Schema Therapy. Ashlee is the Senior Supervisor for the Mental Health and Wellbeing Research Domain and the Unit Coordinator for Psychological Assessment and Intervention.
Dr Michael Rowlands
Dr Rowlands is a forensic psychology researcher with over 10 years' experience working with criminal populations. He specialises in assessing risk of sexual violence. Dr. Rowlands leads a team of researchers in the forensic domain, and coordinates/teaches in neuroscience and the application of psychology in the 21st century.
Dr Ashleigh Schweinsberg
Dr Ashleigh Schweinsberg's research focuses on psychological education, online learning and self-development. Ashleigh enjoys working in academia with a passion for furthering online education in psychological sciences. Ashleigh is a GDPA graduate who is now the Unit Coordinator of PSY4405: Ethical and Professional Issues in Psychology and is the Senior Supervisor for the Educational and Developmental Psychology research domain in the GDPA.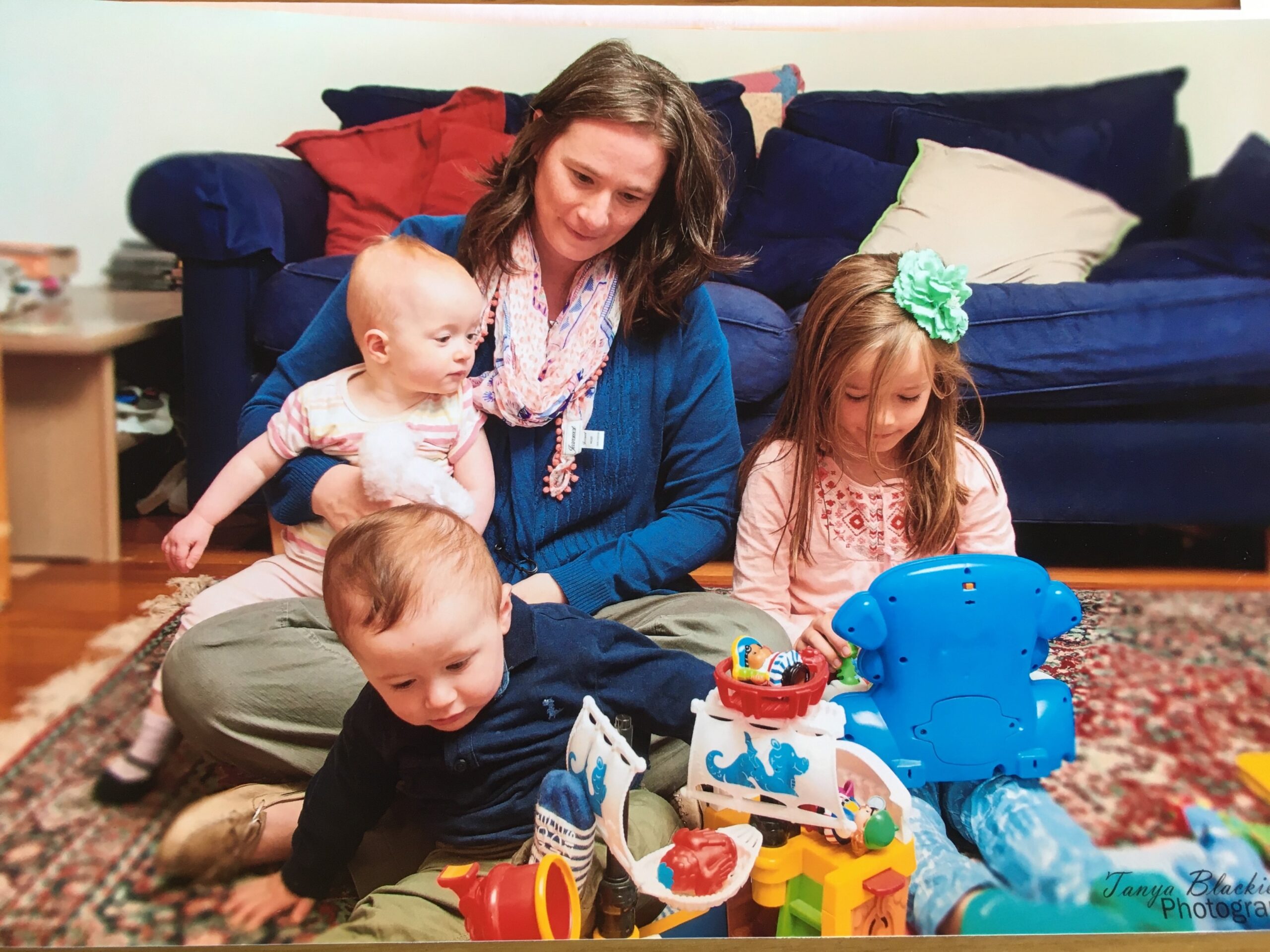 I found the online platform really easy to use. There is so much content – videos, interactive materials, lectures, online textbooks. It makes it easy to learn when it's all right there in front of you.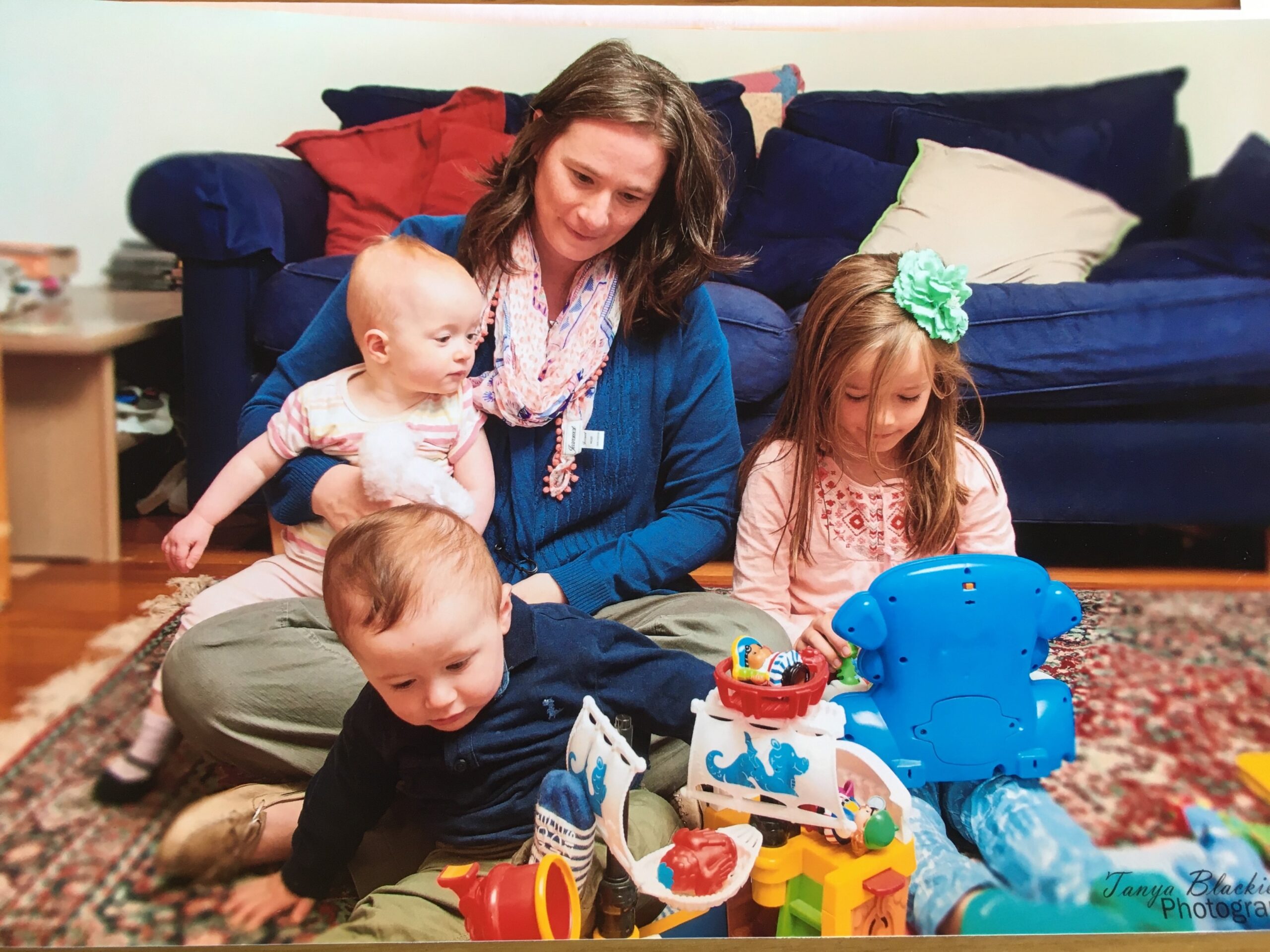 Caroline Hennel
Graduate in Psychology
Industry insights
A Graduate Diploma of Psychology Advanced will help you take the next step towards becoming a registered psychologist. As a registered psychologist you will be able to work as a psychologist in a range of areas, including:
mental health and wellbeing

 

education and training

 

population health

 

drug and alcohol

 

justice and corrections

 

public policy.

4.2 stars out of 5
Clinical Psychologists report very high job satisfaction.

22.8% job growth is expected for clinical psychologist roles over the next five years.

$105,000 is the most common salary for a Clinical Psychologist in Australia.
Download a course guide
Fill in your details to download an interactive course guide containing:
course information
career pathways
how online study works
course fees
how to apply