Graduate Certificate of Human Resource Management
Study Load
20-24 hours per week
Intakes
Jan, Mar, May, Jul, Aug, Oct
Advance your career and make progressive change within contemporary workplaces.
Help shape people's careers in a time of rapid change
In a time of change and uncertainty, the nature of workplaces and the needs of workers don't look the same as they once did. It's the responsibility of HR professionals to develop effective responses to these emerging workplace challenges, which include COVID-19, technology, inclusion and sustainability.
The Graduate Certificate of Human Resource Management is a future-focused qualification that is ideal for students entering the HR field, building on their HR work experience, or enhancing an existing qualification.
You'll focus on the latest modern HR strategies and challenges. Diving deep into contemporary solutions and trends to observe future workplace challenges with a focus on diversity, inclusion and wellbeing. 
What you will learn
Employment law


Learn the unique legal and ethical challenges emerging from technological and social disruptions.
Contemporary HR
Learn about the future challenges HR professionals will face and develop your own effective and progressive responses.
Diversity, inclusion and wellbeing


Focus on inclusive and progressive practices that place the wellbeing of its employees at the forefront.
Structure

Entry Requirements

Fees
Structure
The Graduate Certificate of Human Resource Management comprises four units in which you will be introduced to studies in business management at an advanced graduate level. The units are intended for students whose previous qualification is not in a business field.
Entry Requirements
An Australian bachelor degree or an equivalent qualification, and achieved a Weighted Average Mark (WAM) of 60 or an equivalent GPA.
English requirements
Applicants must meet the English language requirements.
University entrance requirements
Minimum entrance requirements apply for admission to Monash University Australia.
Fees
For the Graduate Certificate of Human Resource Management, the estimated cost is $4,125.00 per unit. You may be eligible to receive a FEE-HELP loan to cover part or all of your tuition. Fees are subject to change annually.
Scholarships
We offer over 360 types of scholarships, valued at up to $280,000. Some scholarships offer one-off payments while others continue for the length of your course. Learn more about Monash Scholarships.
Looking for clarification on fees or scholarships?
Enquire with our student consultants and schedule a call to get your questions answered.
Human Resource Management online at Monash
Help shape people's careers with a future-focused qualification that inspires innovation. The Graduate Certificate of Human Resource Management will equip you with a digital and people-centric skill set that will advance your HR career.
Your fully online course runs across a streamlined six-week teaching period, and gives you the opportunity to engage in the learning material and study anywhere in Australia, whether you are inner-city, rural or remote. 
Meet your academic team
Associate Professor Jonathan Matheny
Jonathan Matheny is the Director of Program Development for Leadership and Executive Education. He leads the development of new programs and teaches personal development, leadership and organisational change. He has led academic programs and lectures across North America, Europe and Asia.
Dr Susan Mayson
Dr Mayson is Director of Education in the Department of Management. She is an associate Fellow in the Monash Education Academy, a Dean's Teaching Award (2011) winner and she received a Dean's Commendation for Teaching Excellence in 2009. She teaches at both undergraduate and postgraduate level.
There is constant collaboration and support between the online tutors and the students. My online studies have been challenging but enjoyable.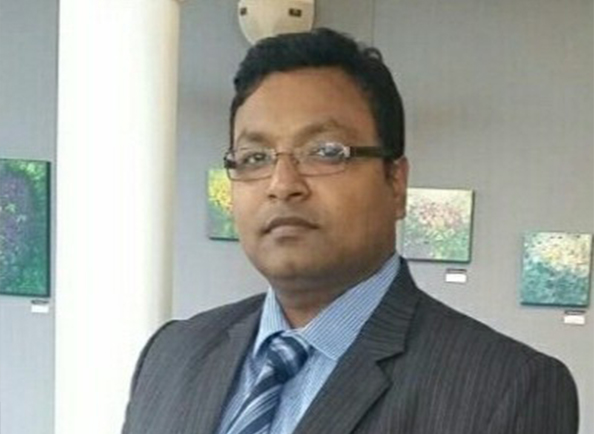 Kishore Mitra
Graduate in Business
Industry insights
With a Graduate Certificate of Human Resource Management, you will be well-placed to take your next step into a pursuing careers and opportunities within the human resources industry, applying your skills in any of the following roles: 
Human Resources Manager

 

People and Culture Manager

 

Recruitment Manager

 

Training and Development Manager.

4.1 stars out of 5
Human Resource Managers rate their job satisfaction as very high.

16.3% job growth is expected for human resource manager roles over the next five years.

$125,000 is the most common salary for a Human Resource Manager in Australia.
Download a course guide
Fill in your details to download an interactive course guide containing:
course information
career pathways
how online study works
course fees
how to apply
Monash Online is a partnership between Monash University and Online Education Services (OES). Learn more.