Graduate Diploma of Computer Science
Study Load
20-24 hours per week
Intakes
Jan, Mar, May, Jul, Aug, Oct
Future proof your career with the cutting-edge computing and specialist skills needed to tackle challenges across a range of industries.
Harness the power of technology
There has never been a better time to make a career shift into the technology sector. Jobs have boomed over the past two decades and show no sign of slowing down. Secure your pathway into this dynamic field with a Graduate Diploma of Computer Science.  
With a choice to specialise in software engineering, cybersecurity or artificial intelligence, this course will give you a deep level of knowledge of the technology making a lasting impact on the world. You'll be primed to thrive in the job market, with an almost endless array of career opportunities before you. 
What you will learn
Computer science theory


Devise innovative solutions to computer science problems in practical contexts.

 
Computer science fundamentals


Acquire technical skills in a range of areas: Java programming, algorithms, systems architecture, artificial intelligence, cybersecurity and more.

 
Specialist skills


Specialise in one of the following areas: software engineering, cybersecurity or artificial intelligence.

 
Structure

Entry Requirements

Fees
Structure
The course is structured in two parts: Part A. Core masters studies and Part B. Specialist studies.
Need further clarification about our online course structure?
You can submit an enquiry directly to our student consultants by using the form listed on our contact us page. You'll have the opportunity to schedule a call if you'd like to receive further information.
Part A. Core studies
These units will provide a critical understanding of theoretical and practical issues related to computer science.
You must complete all of the following units.
Part B. Specialist studies
Entry Requirements
Entry level 1: 48 credit points to complete
Duration: 1.4 years part-time
An Australian bachelor's degree (or equivalent) in a relevant discipline with at least a credit (60 per cent) average, or equivalent qualification approved by the faculty.
Entry level 2: 24 credit points to complete
Duration: 0.7 years part-time
An Australian Graduate Certificate of Computer Science, with at least credit (60 per cent) average.
English requirements
Applicants must meet the English language requirements.
University entrance requirements
Minimum entrance requirements apply for admission to Monash University Australia.
If you need help understanding the above entry requirements, reach out to our student consultants on our contact us page and schedule a booking for a chat.
Fees
For the Graduate Diploma of Computer Science, the estimated cost is $4587.50 per unit. You may be eligible to receive a FEE-HELP loan to cover part or all of your tuition. Fees are subject to change annually.
Scholarships
We offer over 360 types of scholarships, valued at up to $280,000. Some scholarships offer one-off payments while others continue for the length of your course. Learn more about Monash Scholarships.
Looking for clarification on fees or scholarships?
Enquire with our student consultants and schedule a call to get your questions answered
Computer Science online at Monash
The Graduate Diploma of Computer Science combines foundational knowledge and skills with specialist study.
Software engineering
With organisations increasingly looking to digital systems and solutions, software engineering specialists are integral. This speciality covers aspects of the software lifecycle, together with the tools required to deliver robust reliable software, on time and within budget. 
Cybersecurity
As the security risks arising from an increasingly digital world increase, specialists in cybersecurity have never been more important. This specialisation covers the skills to manage and administer cybersecurity and blockchain.  
Artificial intelligence
With artificial intelligence making its way into every aspect of our lives, the field requires specialists with the knowledge and skills to effectively build AI-based products and intelligent systems. This specialisation covers the many facets of AI, as well as its impact on organisations, society and the world. 
I am currently in a career transition phase, working to become a full-time software engineer; all this made possible by the excellent pathways Monash has created.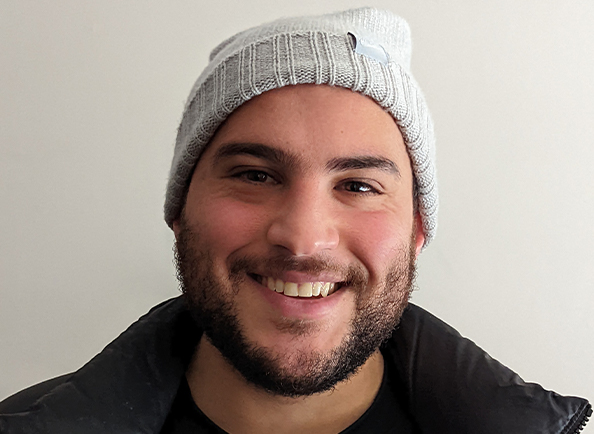 Rashid Elhouli
Graduate of Computer Science
Industry insights
A computer science qualification will prepare you for work in a wide range of careers in the information technology and computer science industry, including as a:  
IT technician

 

data scientist

 

business analyst

 

IT project manager

 

IT support engineer.

 

5 stars out of 5
Information technology specialists report extremely high job satisfaction.

27.7% job growth is expected for IT business analyst roles over the next five years.

$110,000 is the most common salary for a business analyst in Victoria
Download a course guide
Fill in your details to download an interactive course guide containing:
course information
career pathways
how online study works
course fees
how to apply
Monash Online is a partnership between Monash University and Online Education Services (OES). Learn more.