Study mode
Duration
Units
Intakes
Help protect your community.
Gain expert knowledge
The course builds your knowledge of key principles and allows you to complement your healthcare knowledge, expand your developing healthcare skillset and explore exciting new, rewarding career pathways.
High job growth rate
14.9% growth predicted over a 5-year period.
Become an epidemiologist
Make the difference

Apply your knowledge and skills for public health.

Accelerated & 100% online
Study that's flexible
Coursework and assessments designed to fit around your needs.

Support seven days a week
Learning advice and study assistance
Dedicated support services designed for your study discipline.
Lead the world and change lives
Epidemiologists play a pivotal role in our modern world, now more so than ever. This rapidly expanding industry requires skilled and career-minded graduates with expert industry knowledge to predict, defend and counter the ongoing threat of disease outbreaks in a dynamic and socially challenging landscape. It's a world-leading and in-demand expertise that is crucial to keeping our community safe, informed and healthy.
The Graduate Certificate of Epidemiology builds your knowledge of key epidemiological principles and allows you to complement your healthcare knowledge, expand your developing health-care skillset and explore exciting new, rewarding career pathways in the future of state-of-the-art health care.
What you will learn
Biostatistics 


Draw insights from health-related data and research to inform healthcare best practice.
Chronic disease
Examine strategies for prevention and control of chronic disease in Australia.
Pathways to a masters degree
You can graduate with a Graduate Certificate of Epidemiology in approximately 0.7 years part-time accelerated, after completing 4 units (24 credit points).
You can also continue studying after completing approximately 2 years part-time accelerated, 12 units (72 credit points), and you'll receive a Master of Public Health
Epidemiology
Graduate Certificate
0.7 years part-time accelerated
Epidemiology: Concepts and applications

Epidemiology of chronic disease

Biostatistics: Concepts and applications

Research methods in healthcare
Public Health
Master
1.4 years part-time accelerated
Health systems and policy

Epidemiology of infectious diseases

Leading and managing in public health and health care

Foundations of health promotion

Occupational health and safety

Introduction to environmental and planetary health

Managing digital health

Foundations in public health
Structure

Entry Requirements

Fees
Structure
The course is structured in 4 units, providing a full range of quantitative, analytical and communication skills necessary for a career in epidemiology.
Need further clarification about our online course structure?
You can submit an enquiry directly to our student consultants by using the form listed on our contact us page. You'll have the opportunity to schedule a call if you'd like to receive further information.
Core units
You must complete the following units.
Epidemiology: Concepts and applications
Epidemiology of chronic disease
Biostatistics: Concepts and applications
Research methods in healthcare
Entry Requirements
An Australian Bachelor degree (or equivalent)
OR
A minimum of three years of relevant work experience*
* Relevant work experience in the field of health and public health and includes in the health industry, e.g. government, policy, provider such as hospital, clinic, non-government organisation (NGO), academic or research institution, consulting, pharmacist and pharmaceutical company etc.
---
The Graduate Certificate of Epidemiology is not currently accepting international applications.
English requirements
Applicants must meet the English language requirements.
University entrance requirements
Minimum entrance requirements apply for admission to Monash University Australia.
Extra Requirements
Applicants require a curriculum vitae (CV), relevant work experience or a statement from employer to substantiate period of employment.
If you need help understanding the above entry requirements, reach out to our student consultants on our contact us page and schedule a booking for a chat.
Fees
For the Graduate Certificate in Epidemiology, the estimated cost is $4,375.00 per unit. You may be eligible to receive a FEE-HELP loan to cover part or all of your tuition. Fees are subject to change annually.
Scholarships
We offer over 360 types of scholarships, valued at up to $280,000. Some scholarships offer one-off payments while others continue for the length of your course. Learn more about Monash Scholarships.
Looking for clarification on fees or scholarships?
Enquire with our student consultants and schedule a call to get your questions answered.
Epidemiology at Monash Online
The Graduate Certificate of Epidemiology offers pathways to enter the field of epidemiology. The course develops your knowledge of key epidemiological principles that can be applied in public health contexts. This includes biostatistics, research methods and chronic disease epidemiology. You will also build your practical epidemiological and data analysis skills, as well as the capacity to implement them in future practical applications with industry leading skills and experience.
With Monash Online you'll gain access to The School of Public Health and Preventive Medicine. Our world renowned facility will providing teaching underpinned by global excellence in the world of Public Health and Epidemiology. The flexibility of online theoretical learning is complemented by practical experience in each unit, ensuring that you graduate with the knowledge and skills required to face the evolving demands of this sector.
Meet your academic team
Professor Dragan Ilic
Course coordinator
Professor Dragan Ilic is the Director, Teaching & Learning and Head, Medical Education Research & Quality (MERQ) unit at SPHPM. Dragan is internationally recognised for his expertise in evidence-based practice (EBP) and health professions education. He is a board member of the International Society of Evidence-based Health Care, editorial member of Cochrane Urology and member of the Australian and New Zealand Association of Health Professions Educators.
Dr Sarah McGuinness
Dr Sarah McGuinness is a medical graduate specialising in infectious diseases, with current clinical, teaching and research appointments at Monash University and Alfred Health. She has broad expertise across clinical and public health aspects of infectious disease prevention and treatment. Current research focuses on improving strategies to prevent infectious diseases in travellers and other at-risk populations
Dr Nazmul Karim
Dr Nazmul Karim is a medical doctor and a clinical epidemiologist by training, and the program manager for Monash online courses at the School of Public Health and Preventive Medicine. Dr Karim has also obtained a Master of Clinical Epidemiology and PhD. Dr Karim has worked in various capacities, including both developing and developed countries, as well as the World Health Organization.
Associate Professor Baki Billah
Associate Professor Baki Billah received his PhD in biostatistics from Monash University. He has received multiple teaching awards for his biostatistics units. A/Prof Billah has published more than 200 research articles and reports, and supervised 10 PhD students. His current research include COVID-19, cardiovascular disease and type II diabetes.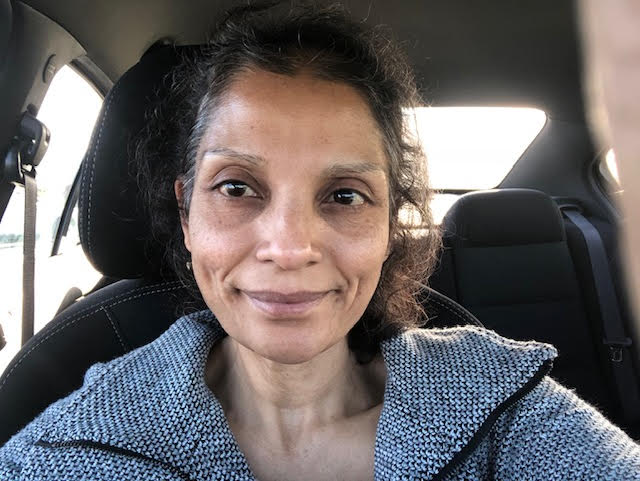 I have enjoyed interacting, learning and engaging with like-minded people the most. These interactions have given me motivation and inspiration to keep going and quench my thirst for further knowledge as well as advance my professional career.
Angela Weerasekera
Masters in Health Administration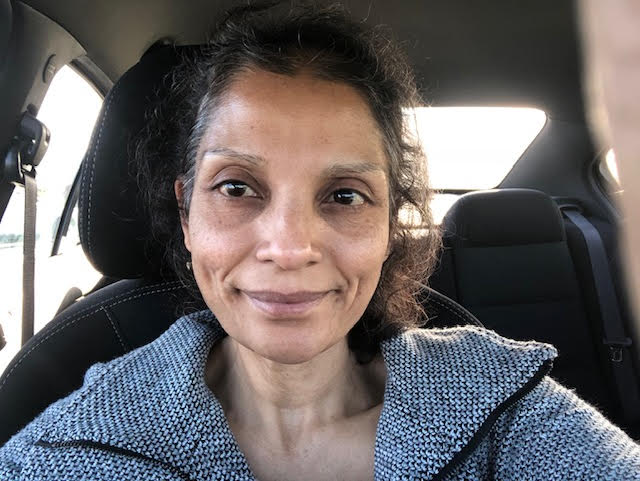 Frequently Asked Questions
What is the future of epidemiology?
COVID-19 changed our understanding and reliance on accurate infectious disease data. Research from epidemiologists have formulated the base of the public health measures we live with now and into the future. Epidemiologist will continue to play a critical role analysing how health events affect large populations.
What are essential epidemiology research skills?
Epidemiology has biostatistics units that will teach you how to analyse, summarise and describe health-related data.
You will also learn qualitative and quantitative research methods, specifically for formulating actionable healthcare research questions.
Can epidemiologists work from home?
Yes. Epidmiologists review a lot of the analysis from interviews, observations, and surveys from remote locations.
Industry insights
With a Graduate Certificate in Epidemiology, you will be well-placed to take your next step into higher-levels of study to become a leader within the health-care industry, applying your skills as an epidemiology expert in any of the following roles:
Epidemiologist
Health and medical research
Communicable disease control
Private industry
Government agencies.

The Australian government
rates job growth for health managers as very strong.

14.9% growth is predicted over a five-year period for the health sector.

$110,000 is the most common salary for a Health Manager in Victoria.
Download a course guide
Fill in your details to download an interactive course guide containing:
course information
career pathways
how online study works
course fees
how to apply
Monash Online is a partnership between Monash University and Online Education Services (OES). Learn more.