Study mode
Duration
Units
Intakes
Jan, Mar, May, Jul, Aug, Oct
Shape the classrooms of the future.
Future-focused education
Whether you're already working in the education field or looking to transition into one of Australia's fastest-growing roles, a Graduate Certificate of Educational Design will open up many pathways.
4.0 stars out of 5
Instructional designers have high job satisfaction.
Become an education designer.
Implement innovative course design.
Gain a skill set that is essential to forward-thinking institutions.

Accelerated & 100% online
Study that's flexible.
Coursework and assessments are designed to fit your needs.

Support seven days a week
Learning advice and study assistance.
Dedicated support services designed for your study discipline.
Shape the classrooms of the future
Educational design as a profession was born amid digital disruption, and has continued to evolve at a rapid pace. In a world where education is delivered directly to a student's home or office, innovative course design is vitally important, as are the practitioners who push the boundaries of what's possible.  
Whether you're already working in the education field, or looking to transition into one of Australia's fastest growing roles, a Graduate Certificate of Educational Design will open up a vast array of pathways. Educational designers have a diverse skill set and are in demand at universities, as well as within a wide range of corporate, government and not-for-profit organisations. Set yourself up now for a long-term career in an innovative and fast-growing field.  
What you will learn
Digital innovation 




Plan and implement rich and effective online learning experiences, which use multimedia digital technology to support of positive learning outcomes.
Education design models




Explore various models of educational design, and how technological innovation is bringing about a revolution in the education sector.
Pedagogy 




Develop a strong understanding of how pedagogical theory continues to inform educational course design. 
Structure

Entry Requirements

Fees
Structure
The course comprises four units in which you will be introduced to core principles of educational design, and the digital technology that supports effective work in multidisciplinary educational design teams and partnerships.
Need further clarification about our online course structure?
You can submit an enquiry directly to our student consultants by using the form listed on our contact us page. You'll have the opportunity to schedule a call if you'd like to receive further information.
Core units
You must complete the following units.
Educational design
Designing digital content
Designing for interaction and collaboration
Innovations in technologies and pedagogical practices
Entry Requirements
A recognised bachelor's degree or equivalent qualification with a pass (50 per cent) average. Alternatively, applicants who have completed relevant full-time informal learning, with a recommendation letter or reference from an employer, will be considered on a case-by-case basis.
English requirements
Applicants must meet the English language requirements.
University entrance requirements
Minimum entrance requirements apply for admission to Monash University Australia.
If you need help understanding the above entry requirements, reach out to our student consultants on our contact us page and schedule a booking for a chat.
Fees
For the Graduate Certificate of Educational Design, the estimated cost is $3,512.50 per unit. You may be eligible to receive a FEE-HELP loan to cover part or all of your tuition. Fees are subject to change annually.
Scholarships
We offer over 360 types of scholarships, valued at up to $280,000. Some scholarships offer one-off payments while others continue for the length of your course. Learn more about Monash Scholarships.
Looking for clarification on fees or scholarships?
Enquire with our student consultants and schedule a call to get your questions answered.
Educational Design online at Monash
The Graduate Certificate of Educational Design is 100 per cent online, and can be completed in just eight months of part-time study. All your units, taught by industry experts with professional experience, are career-focused. The skills you acquire will prove invaluable when it comes to completing your hands-on instructional design projects and assessments. 
The course is grounded in practical industry-relevant study – using real-world case study examples and simulations – and led by educational design academics who have developed influential theories accepted around the world. Your units are built from the ground up to reflect this.  
Meet your academic team
Michael Henderson
Michael Henderson is a researcher and teacher of educational design. He is involved in various research projects on creative risk-taking, technology-mediated feedback and cyber safety in early childhood. He has worked with educational and instructional designers from around the nation.
Associate Professor Michael Phillips
Mike Phillips is the Associate Professor of Digital Transformation in the Faculty of Education, Monash University. His work focuses on the knowledge teachers gain when integrating educational technologies into their practice. In 2019, Mike led a team from 11 countries exploring teacher decision making in technology-rich contexts as part of the UNESCO EDUsummIT.
Dr Joanne Blannin
Dr Joanne Blannin is a Senior Lecturer for the Master of Teaching programs at Monash University. In the past six years, Joanne has supported more than 400 Victorian schools to engage with technologies for their own and their students' learning.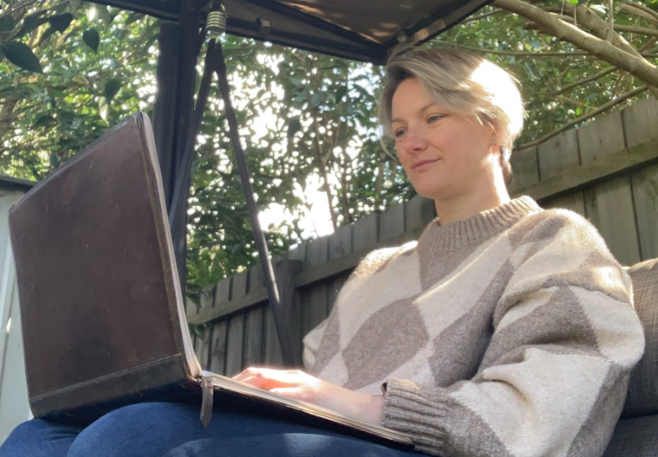 I chose this course because I really enjoy what Monash offers…they harnessed the idea of real-world connections, and their lecturers and tutors are people who are experienced in their field.
Danae Swinburne
Graduate Certificate in Educational Design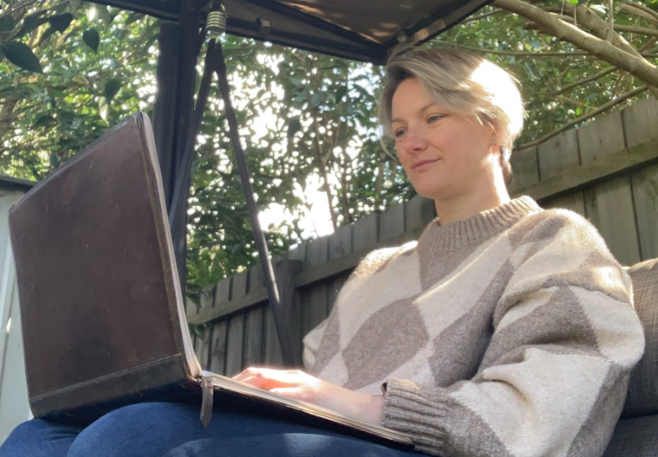 Industry insights
Education designers – also known as instructional designers or learning designers – work across the education industry. You can employ your skills in a wide range of areas, including: 
universities

 

TAFEs

 

registered training organisations

 

corporate sector

 

government

 

not-for-profit organisations

retail.

4.0 stars out of 5
instructional designers rate their job satisfaction as very high.

13.6% job growth is expected for instructional designer roles over the next five years.

$90,000 is the most common salary for an instructional designer in Victoria.
Frequently Asked Questions
How is education design expected to change?
Educational design is growing field, both in Australia and abroad. Government departments, particularly from the primary and secondary sector, need education designers to deliver innovative learning solutions and curriculum development.
What are career prospects for education designers with specialist knowledge and experience?
Careers in educational design are diverse. Skilled educational designers and learning designers are highly sought-after, particularly those who combine pedagogical expertise and specialised knowledge with an adaptable project management skill set.
What employment setting do education designers work in?
Career in education design enable teachers to step out of the classroom and work behind the scenes of the education sector.
Download a course guide
Fill in your details to download an interactive course guide containing:
course information
career pathways
how online study works
course fees
how to apply
Monash Online is a partnership between Monash University and Online Education Services (OES). Learn more.