Master of Health Administration

Study Load
20-24 hours per week
Intakes
Jan, Mar, May, Jul, Aug, Oct
Become a sought-after leader in Australia's largest industry.
Take charge in the health sector
Health care is Australia's largest and fastest-growing industry. As the sector continues to expand at a rapid rate, it needs skilled, qualified leaders to take charge. By studying a Master of Health Administration, you'll be well-positioned to take on these roles now and into the future. Graduates are accredited by the Royal Australasian College of Medical Administrators and the Australasian College of Health Services Management.
You'll grow your leadership capability and ability to make a real difference behind the scenes of healthcare organisations with a course that's grounded in real-world practice. Graduate ready to challenge yourself and drive innovation in managerial roles within the heath sector. There has never been a better time to build on your knowledge and experience as a health professional and cement your future value at the top of the industry. 
What you will learn
Leadership and management 




Develop a comprehensive managerial skill set, so you can help organise and manage healthcare teams in a coordinated and strategic way.
Health systems 




Acquire skills in implementing health care improvement projects in clinical settings.
Health economics 




Gain expertise in the microeconomic approach to resource allocation and management.
Structure

Entry Requirements

Fees

Accreditation
Structure
The course is structured in 12 units.
Need further clarification about our online course structure?
You can submit an enquiry directly to our student consultants by using the form listed on our contact us page. You'll have the opportunity to schedule a call if you'd like to receive further information.
Core units
You must complete the following units.
Health systems and policy
Biostatistics: Concepts and applications
Leading and managing in public health and health care
Epidemiology: Concepts and applications
Developing health systems
Safety and quality in health care
Introduction to management
Healthcare improvement and learning systems
Healthcare and economic management
Healthcare and financial management
Managing digital health
Introduction to health law principles
Entry Requirements
An Australian undergraduate degree (or equivalent) in a cognate discipline including health science, business, commerce, economics or law, or qualification/experience or satisfactory substitute that the faculty considers to be equivalent; and a minimum of one to two years industry/management experience.
The Master of Health Administration is not currently accepting international applications.
English requirements
Applicants must meet the English language requirements.
University entrance requirements
Minimum entrance requirements apply for admission to Monash University Australia.
Extra Requirements
Applicants require a curriculum vitae (CV), relevant work experience or a statement from employer to substantiate period of employment.
If you need help understanding the above entry requirements, reach out to our student consultants on our contact us page and schedule a booking for a chat.
Fees
For the Master of Health Administration, the estimated cost is $3937.50 per unit. You may be eligible to receive a FEE-HELP loan to cover part or all of your tuition. Fees are subject to change annually.
Scholarships
We offer over 360 types of scholarships, valued at up to $280,000. Some scholarships offer one-off payments while others continue for the length of your course. Learn more about Monash Scholarships.
Looking for clarification on fees or scholarships?
Enquire with our student consultants and schedule a call to get your questions answered.
Accreditation
The Master of Health Administration is accredited by The Australasian College of Health Services Management (ACHSM) and covers all core master's subject area requirements of the Royal Australasian College of Medical Administration's (RACMA) Fellowship Training Program.
Health Administration online at Monash
By studying the Master of Health Administration online through Monash University's School of Public Health and Preventive Medicine, you'll benefit from the university's partnership with leading health organisations. Our world renowned institute will give you the edge and practical insight into leading global health challenges and expertise.
Gain knowledge and skills in a broad range of areas that are relevant to management work in health care administration and public health. Throughout the course, you'll complete assessments integrated with real-world practice, and expand your learning through collaboration and discussion with peers. 
Meet your academic team
Professor Susannah Ahern
Course Coordinator
Professor Ahern is a medical administrator and academic in health services research and management at Monash University. As the Head of the Clinical Outcomes Data Reporting and Research Program at Monash University, she is the Monash Academic Lead for six national clinical quality registries, and coordinates and teaches into the Master of Health Administration course.
Professor Peter Bradford
Dr Bradford has a medical degree, a Masters in Public Health, and Fellowships in two Colleges relating to Medical and Hospital Management. He has had 35 year career, most recently as Executive Director Clinical Governance and Medical Services at Melbourne Health (The Royal Melbourne Hospital) and prior to that in similar roles in remote, rural, outer metropolitan, and teaching hospitals in Victoria and the Northern Territory.
Dr Margaret Way
Dr Margaret Way is currently the Director of Safety, Quality and Improvement at Barwon Health in Victoria. She was an inaugural recipient of a Victorian Quality Council Travelling Fellowship and established the Clinical Governance Units at Austin Health and Alfred Health in Victoria and the Innovation, Quality, Research and Education (IQRE) Directorate at the Sunshine Coast Hospital and Health Service in Queensland.
Professor Ian Rouse
Professor Rouse has a diverse career working in both Higher Education and Industry. He has a passion for Education, Global Health and people empowerment and brings a wide range of leadership, management and interpersonal skills developed in senior management roles in information, analysis and research organisations, tertiary institutions, government departments and community organisations.
Robert Cornick
Robert has a Bachelor's Degree in Accounting and Finance from Curtin University, a Post Graduate Diploma in Economics and Commerce from Monash University and a Master's Degree in Health Services Management. He is a Fellow of CPA Australia and the Chartered Institute of Management Accountants. Before transitioning to academia, he spent seven years in management roles in the public health sector and has extensive private sector experience, having worked as CEO and CFO in a diverse range of industries.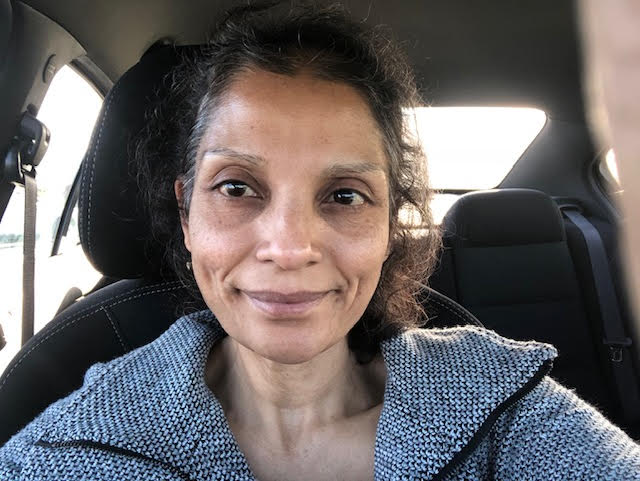 I have enjoyed interacting, learning and engaging with like-minded people the most. These interactions have given me motivation and inspiration to keep going and quench my thirst for further knowledge as well as advance my professional career.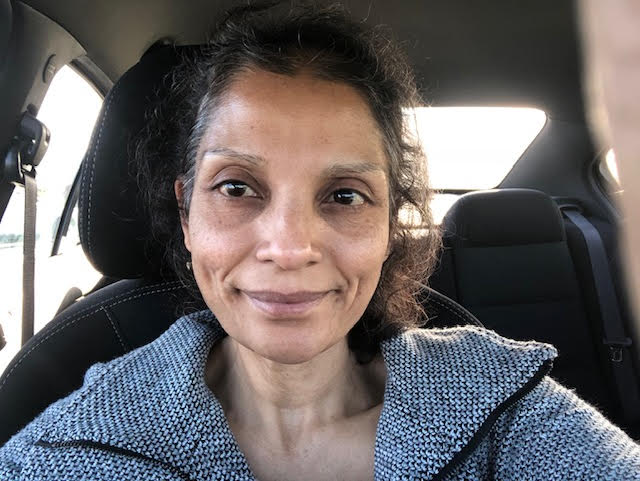 Angela Weerasekera
Masters in Health Administration
Industry insights
With a Master of Health Administration, you will be well-placed to take your next step into a leadership position within the health-care industry, applying your skills as a: 
Health Manager

 

Executive Health Manager

 

Service Unit Manager

 

Health Policy Adviser.

 

Very strong
The Australian government rates job growth for health managers as very strong.

14.9% growth is predicted over a five-year period for the health sector.

$110,000 is the most common salary for a Health Manager in Victoria.
Download a course guide
Fill in your details to download an interactive course guide containing:
course information
career pathways
how online study works
course fees
how to apply