Graduate Certificate of Business Management

Study Load
20-24 hours per week
Intakes
Jan, Mar, May, Jul, Aug, Oct
Gain the skills you need to become a confident leader in business with a course that draws on your own career and experience.
Emerge as a leader
 in an evolving business landscape
Today's managers require a contemporary skill set to guide teams and projects to success. The Graduate Certificate of Business Management will enhance your career prospects with a broad foundation of key business management practices, including leadership, strategic management, innovation and financial management. 
You'll emerge with core skills, build your professional network and incorporate your own experience into your studies throughout your course. This practical degree goes beyond the textbooks to equip you with the industry expertise and practical knowledge required to become a highly effective manager and leader in any sector you choose to pursue. 
What you will learn
Strategic leadership


Acquire an adaptable leadership skill set, ready to meet the challenges of the changing business landscape.

 
Financial management 


Position yourself with the financial management skills to allocate resources strategically.

 
Innovation 


Redefine the challenges of technological disruption into value-adding opportunities.
Structure

Entry Requirements

Fees
Structure
The Graduate Certificate of Business Management comprises of four units in which you will be introduced to studies in business management at an advanced graduate level. The units are intended for students whose previous qualification is not in a business field.
Core units
You must complete the following units.
Leadership for organisational advancement
Strategic management for agile organisations
Innovation and new value creation
Financial management and resource utilisation
Entry Requirements
An Australian bachelor degree or equivalent qualification.
Or
A minimum of five years relevant experience in a professional role.
English requirements
Applicants must meet the English language requirements.
University entrance requirements
Minimum entrance requirements apply for admission to Monash University Australia.
Fees
For the Graduate Certificate of Business Management, the estimated cost is $4,125.00 per unit. You may be eligible to receive a FEE-HELP loan to cover part or all of your tuition. Fees are subject to change annually.
Scholarships
We offer over 360 types of scholarships, valued at up to $280,000. Some scholarships offer one-off payments while others continue for the length of your course. Learn more about Monash Scholarships.
Looking for clarification on fees or scholarships?
Enquire with our student consultants and schedule a call to get your questions answered.
Business Management online at Monash
Undertake a graduate qualification online with the elite Monash Business School, which is ranked among the top 1 per cent of business schools in the world, and is a holder of triple crown accreditation.  
Informed and designed by leading Monash academics, the Graduate Certificate of Business Management is a confident step towards realising your potential as a leader. This course may provide a pathway into the Master of Business Management with Monash Online.
Meet your academic team
Associate Professor Jonathan Matheny
Jonathan Matheny is the Director of Program Development for Leadership and Executive Education. He leads the development of new programs and teaches personal development, leadership and organisational change. He has led academic programs and lectures across North America, Europe and Asia.
Professor Richard Hall
Richard Hall is the Deputy Dean of Leadership and Executive Education. His research is in management and organisational studies, including leadership, technology and organisational change and the future of work. He is the Co-editor of Leadership Development and Practice, and his research has been published internationally.
Dr Andrea Fenton
Dr Andrea Fenton is a Senior Teaching Fellow in Leadership and Executive Education at the Monash Business School. Andrea has a long association with Monash University, having completed her Master of Business here in 2006 and teaching undergraduate and postgraduate subjects for the past six years.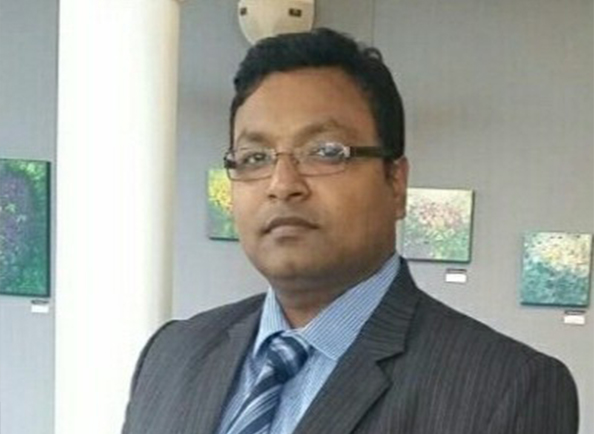 There is constant collaboration and support between the online tutors and the students. My online studies have been challenging but enjoyable.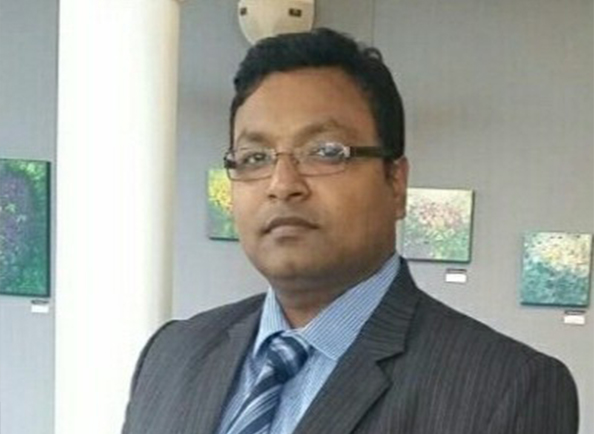 Kishore Mitra
Graduate in Business
Industry insights
Skilled business leaders are among the most highly sought-after and well-paid professionals in workplaces across a range of sectors. Business managers are employed in a large range of industries including:  
manufacturing

 

health care

 

social assistance

 

professional, scientific and technical services

.

4.1 stars out of 5
Business Managers rate their job satisfaction as very high.

6.2% job growth is expected for business manager roles over the next five years.

$103,000 is the most common salary for a Business Manager in Australia.
What is the difference between the Graduate Certificate of Business Management and MBA (Digital)?
The Master of Business Management provides students with advanced foundational knowledge required to navigate senior management roles within a specific specialisation or department. Course content builds on project work and skills to manage organisations, with students undertaking study in their chosen area of specialisation.
The MBA (Digital) is designed for students with previous managerial experience who are looking to progress their careers into higher management roles. Course content focuses on strategic leadership, decision-making across key business areas and professional development.
What is the difference between the Graduate Certificate of Business Management and Graduate Certificate of Enterprise?
The Graduate Certificate of Business Management aims to equip you with the knowledge you need to navigate a management role within your current discipline.
Alternatively, the Graduate Certificate of Enterprise is a broad, future-focused degree that aims to expand your knowledge outside your current discipline.
Download a course guide
Fill in your details to download an interactive course guide containing:
course information
career pathways
how online study works
course fees
how to apply
Monash Online is a partnership between Monash University and Online Education Services (OES). Learn more.