Graduate Certificate of Cybersecurity

Study Load
20-24 hours per week
Secure and protect the future of critical systems and information
Become the forefront of innovative cybersecurity
With a wealth of opportunities in a rapidly expanding market, the Graduate Certificate of Cybersecurity will secure your future as an expert in cybersecurity. The realms of business technology have transformed and demand bold leaders and cybersecurity specialists to ensure data and information is being managed in a secure manner.
Integrating foundational learning and specialist knowledge, this course will give you the flexibility to choose your career outcomes from a range of network security, blockchain and cloud computing units that will enhance your professional standing in this ever-changing industry.
What you will learn
A shifting digital reality


Understand how digital technology is reshaping the world, preparing you to play an integral part in that shift.

 
Advanced information architecture
From software security to the cloud and blockchain, you'll choose which fields of cybersecurity to shape your career towards.
Policy-based implementations
Gain practical experience in planning secure networks, policy-based operations and the implementation of security.
Structure

Entry Requirements

Fees
Structure
This course comprises 24 credit points which includes a 6 credit point core Cybersecurity unit and 18 credit points of elective Cybersecurity units.
Need further clarification about our online course structure?
You can submit an enquiry directly to our student consultants by using the form listed on our contact us page. You'll have the opportunity to schedule a call if you'd like to receive further information.
Part A: Cybersecurity unit
You must complete the following unit.
Information and computer security
Part B: Elective units
You must complete three of the following units.
Software and network security
Enterprise IT security
Blockchain
Cloud computing and security
Entry Requirements
An Australian bachelor degree or an equivalent qualification, with at least a 60% average, in a discipline relating to IT, Engineering, or a Science degree with completed studies in Python or Java programming and computer architecture networks
English requirements
Applicants must meet the English language requirements.
University entrance requirements
Minimum entrance requirements apply for admission to Monash University Australia.
If you need help understanding the above entry requirements, reach out to our student consultants on our contact us page and schedule a booking for a chat.
Fees
For the Graduate Certificate of Cybersecurity, the estimated cost is $4587.50 per unit. You may be eligible to receive a FEE-HELP loan to cover part or all of your tuition. Fees are subject to change annually.
Scholarships
We offer over 360 types of scholarships, valued at up to $280,000. Some scholarships offer one-off payments while others continue for the length of your course. Learn more about Monash Scholarships.
Looking for clarification on fees or scholarships?
Enquire with our student consultants and schedule a call to get your questions answered.
Cybersecurity online at Monash
As security risks arise from an escalated digital world, experts in cybersecurity have never been in more demand. At Monash online we tailor our course learnings to develop your proficiencies in computer science and elevate them beyond.
The Graduate Certificate in Cybersecurity will equip you to take on any job, challenge and opportunity to become a world-leading expert in this transformative field.
Meet your academic team
Dr Amin Sakzad
Dr Amin Sakzad is a Senior Lecturer at the Faculty of Information Technology at Monash University. He is also the Deputy Head and Director of Education at the Department of Software Systems and Cybersecurity. He has over 15 years of experience teaching Maths, Engineering, and Computer Science in Australia, Canada and Iran.
Yi-Shan Tsai
Course coordinator
Yi-Shan Tsai is a Senior Lecturer in the Department of Human-Centred Computing in the Faculty of Information Technology at Monash University. Her work seeks to enhance learning experiences and teaching practice through the use of data and AI technologies.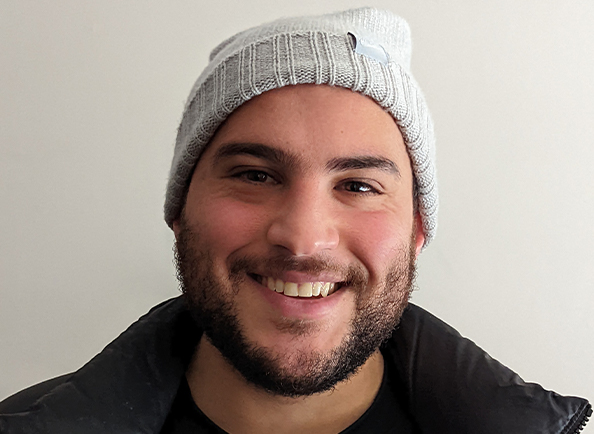 I am currently in a career transition phase, working to become a full-time software engineer; all this made possible by the excellent pathways Monash has created.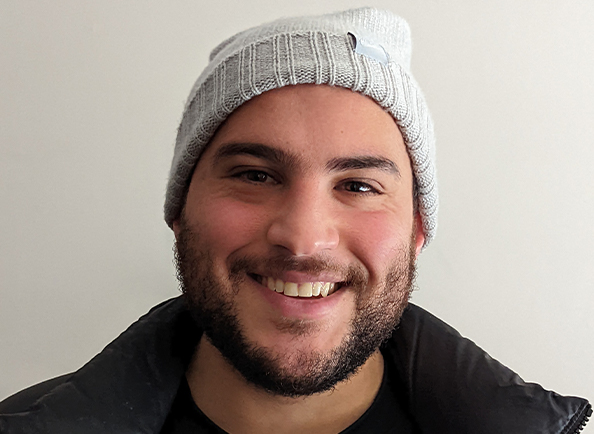 Rashid Elhouli
Computer Science
Industry insights
With a Graduate Certificate of Cybersecurity, you will be well-placed to take your next step into a pursuing careers and opportunities within the human resources industry, applying your skills in any of the following roles:
Cybersecurity Analyst
Cybersecurity Consultant
Cybersecurity Systems Architect
Business Analyst
Information Security Sfficer
Forensic Computer Scientist
Cryptoanalyst.

4 stars out of 5
information technology specialists report extremely high job satisfaction.

19.8% job growth is expected for security analyst roles over the next five years.

$115,000 is the most common salary for a security analyst in Victoria.
Download a course guide
Fill in your details to download an interactive course guide containing:
course information
career pathways
how online study works
course fees
how to apply
Monash Online is a partnership between Monash University and Online Education Services (OES). Learn more.