Graduate Diploma of Digital Law

Study Load
20-24 hours per week
Intakes
Jan, Mar, May, Jul, Aug, Oct
Prepare to face the unique legal issues that arise in a borderless, digital world.
Get ready for the legal challenges of the future, today
The internet has shifted the world in which we operate, and legal practitioners must continue to upskill to prepare for the challenges of the future. The Graduate Diploma of Digital Law is the perfect opportunity for law graduates and those working in closely associated industries to gain expertise in this increasingly essential area of legal knowledge.
With a focus on the impact of digital innovation on law, this degree will allow you to stay up-to-date with emerging legal and ethical issues. You'll gain an understanding of data ownership and the ethical considerations behind the configuration of new technologies.
What you will learn
Law in a digital world


Explore the ways in which the legal system is adapting to an increasingly digital world.

 
Ethics, policy and governance


Develop a nuanced understanding of the legal consequences that accompany emerging technologies.
Digital technology


Acquire a thorough understanding of the digital revolution in the 21

st

century. 
Structure

Entry Requirements

Fees
Structure
2024 COURSE STRUCTURE UPDATES: Some of the Graduate Diploma of Digital Law core units and elective units have changed for 2024. Learn more about the 2024 course structure changes.
The course comprises 8 units structured in two parts: Part A. Core legal study and Part B. Advanced legal knowledge. Students who have previously studied law may enter the course at six points throughout the year, and will not be required to complete the introductory unit 'Foundations of law in the digital world'. Students without a law background will complete the introductory unit.
Need further clarification about our online course structure?
You can submit an enquiry directly to our student consultants by using the form listed on our contact us page. You'll have the opportunity to schedule a call if you'd like to receive further information.
Part A. Core legal study: 3 units
In these units, you will be introduced to legal processes and principles as they apply in a digital context. You must complete the following three units.
Foundations of law in the digital world
Dimensions of digital technology
Ethics, policy and governance
Part B. Advanced legal knowledge: 5 units
In these studies, you will develop advanced knowledge in digital law across a range of areas including criminal law, human rights law, and workplace and employment law. You must complete five of the following units, or four of the following units plus a Level 5 elective from the Monash online programs.
Fundamentals of privacy law
Law in the age of AI
Cybercrime
Technology, justice and human rights
Issues in the digital workplace
Entry Requirements
Entry level 1: 48 points to complete
Duration: 1.4 years part-time
An Australian bachelor degree, with a Weighted Average Mark (WAM) of at least 60, or equivalent approved by the faculty.
Entry level 2: 24 points to complete
Duration: 0.7 years part-time
A Monash Graduate Certificate of Digital Law with a Weighted Average Mark (WAM) of 60.
English requirements
Applicants must meet the English language requirements.
University entrance requirements
Minimum entrance requirements apply for admission to Monash University Australia.
If you need help understanding the above entry requirements, reach out to our student consultants on our contact us page and schedule a booking for a chat.
Fees
For the Graduate Diploma of Digital Law, the estimated cost is $4912.50 per unit. You may be eligible to receive a FEE-HELP loan to cover part or all of your tuition. Fees are subject to change annually.
Scholarships
We offer over 360 types of scholarships, valued at up to $280,000. Some scholarships offer one-off payments while others continue for the length of your course. Learn more about Monash Scholarships.
Looking for clarification on fees or scholarships?
Enquire with our student consultants and schedule a call to get your questions answered.
Digital Law online at Monash
Your course content has been designed by a group of industry-leading academics within the highly prestigious Monash Faculty of Law. This course is ideally suited to those in industries such as information technology, government and medical health, or for those looking to make a shift into these fields. 
Looking to broaden your learning? The Graduate Diploma of Digital Law may provide a pathway into the Master of Digital Law. 
Meet your academic team
Associate Professor Janice Richardson
Course Director
Janice Richardson is an Associate Professor in the Faculty of Law at Monash University. Her research lies at the intersection between law and political and feminist theory. She worked as a solicitor very early in her career, then moved into academia and completed her PhD in philosophy.
Paul Burgess
Online Unit Coordinator
Paul Burgess is a Senior Lecturer with a background in research and teaching in Australia. He is the Deputy-Director of Monash University's Digital Law Group and is a passionate educator in the fields of public law and in fields related to the intersection of law and technology.
Melissa Castan
Director of the Castan Centre for Human Rights Law
Professor Melissa Castan is the Director of the Castan Centre for Human Rights Law, at the Faculty of Law, Monash University.
Her research and teaching addresses issues of public law, human rights law, Indigenous legal issues and legal education. She leads educational programs in these areas at all levels of university education.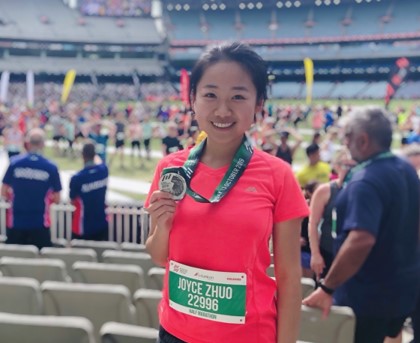 My OLA is an experienced IP Lawyer who has led technology and learning programs at a national law firm. Getting to hear from her firsthand experience in class has been very valuable.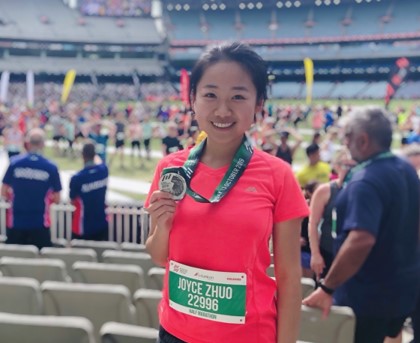 Joyce Zhuo
Master of Digital Law
Industry insights
Ready yourself for a dynamic legal career, working across the legal fields currently navigating the crossroads between technology and the legal system. Fields such as:  
cybercrime

 

intellectual property law

privacy law

 

immigration law.

 

$130,000
is the most common annual salary for a lawyer in Victoria.

Digital law is emerging as an essential field of expertise within the broader legal profession, as the technological revolution continues to gather pace.

Digital law specialists are invaluable across the legal profession.
Will this course make me a lawyer?
No. This course does not fulfill the requirements for you to become a lawyer. Alternatively, this course will teach you about current laws and how they're changing with the evolution of technology.
This course is ideal for students in any discipline wishing to upskill in a legal specialisation so they can tackle emerging digital legal challenges.
Does this course cover traditional law principles?
The Master of Digital Law will cover some traditional law principles. However, this course focuses more so on comparing today's digital laws to what they will look like in the future. Since there is no clear black and white with answer for digital technology, we'll prepare you to tackle the nuanced 'grey area'.
How are is the Graduate Diploma of Digital Law future proofed? And why?
The Graduate Diploma of Digital Law has been designed in response to the complex relationship between law and digital technologies.
There is growing industry expectation that workplaces must be better informed about digital law issues on a global scale. These issues include cybercrime, intellectual property law, privacy law, digital security, online dispute resolution, AI and immigration law.
Unlike other courses, what you learn in this course will still be relevant 10 years from now. This is because your course content focuses on emerging issues that we're just beginning to face, or even issues that that have yet to begin. The Graduate Diploma of Digital Laws is designed to be one step ahead.
Who is best suited to study the Graduate Diploma of Digital Law?
The Graduate Diploma of Digital Law would suit students from any industry who want to upskill in a legal specialisation that focuses on our relationship with technology, especially if your role engages in digital content.
Download a course guide
Fill in your details to download an interactive course guide containing:
course information
career pathways
how online study works
course fees
how to apply
Monash Online is a partnership between Monash University and Online Education Services (OES). Learn more.