Master of Applied Mental Health
Study Load
20-24 hours per week
Intakes
Jan, Mar, May, Jul, Aug, Oct
Develop advanced skills in mental health care and wellbeing
Shape the mental health care of the future
Begin or enhance your career with a specialist qualification in applied mental health, enabling you to lead positive change. Founded in lived experience and academic expertise, the Master of Applied Mental Health will equip you to work with complex mental health issues and empower others to do the same.
Informed by Monash's world-class industry connections, this immersive program bridges gaps in mental health training for broad and meaningful work across the human lifespan.
Upon graduating, you'll step into the forefront of the industry and lead positive behavioural change with practical knowledge, interpersonal skills and a digital portfolio that prepares you for the future.
What you will learn
Digital Portfolio in Mental Health
Build a diverse digital portfolio to enhance your career opportunities in mental health and wellbeing.
Acute and complex care
Learn how to best support individuals within some of the most challenging industry settings.
Prevent, respond, adapt
Be prepared with the abilities to prevent issues before they occur, respond when they do, and adapt across diverse situations.
Book in time with our course consultants today to learn more about the Master of Applied Mental Health
Structure

Entry Requirements

Fees

Flexible Study
Learn from the change makers
The Master of Applied Mental Health is a collaboration of Monash's cutting-edge research and academic expertise. Guided by expert teaching staff employed as mental health clinicians, you will be guided to build, develop and refine skills in responding to mental health challenges.
The Monash online experience delivers a streamlined six-week teaching period, one of few such courses in Australia. It gives you the opportunity to engage in the learning material and study anywhere in Australia, whether you are inner-city, rural or remote.
Dr. Kim Johnston
Course Convener
Master of Applied Mental Health
Kim Johnston is implementing a collaborative approach to mental health education, so graduates can deliver better wellbeing support.
Utilising her applied and interdisciplinary knowledge in mental health, she's delivering her learnings to students in Monash's online mental health courses.
Meet your academic team
Dr Kim Johnston
Dr Kim Johnston holds a PhD in Clinical Psychology and is the Course Coordinator of the Monash Online Applied Mental Health programs. She has a practice background in community mental health, specialising in youth mental health, family therapy, and substance addiction. She is passionate about transforming lives and communities through accessible, inclusive, and collaborative education about mental health and wellbeing.
Maya Luna
Maya is a Registered Psychologist with several years clinical experience in counselling, psychometric assessments and crisis interventions. Maya is a proud Wiradjuri country woman, and lives, works and plays on Gadigal land which is part of the Eora nation in Sydney's eastern suburbs. Maya has a wealth of experience working in the telehealth field, and currently works for Australia's National Domestic Violence, Family Violence and Sexual Assault support line.
Jacob Thomas
Jacob Thomas (they/them) is an internationally recognised human rights advocate, specialising in LGBTIQA+ youth. At Monash University they have taught across Global Studies, Psychology, Counselling, and Public Health. Their research is broadly in the areas of queer health with a particular focus on trans and gender diverse youth, and building queer mental health interventions. Jacob is particularly passionate about queering curricula and ensuring future mental health practitioners are equipped with the necessary skills to work with LGBTIQA+ people.
I have enjoyed interacting, learning and engaging with like-minded people the most. These interactions have given me motivation and inspiration to keep going and quench my thirst for further knowledge as well as advance my professional career.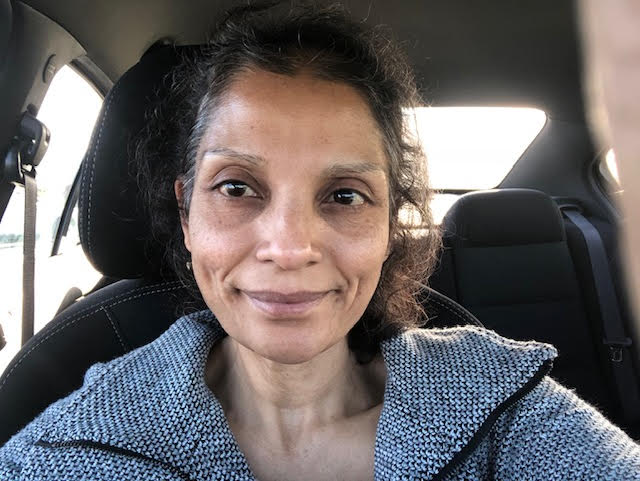 Angela Weerasekera
Health Graduate
Receive a one-on-one consultation about your study options.
Industry insights
With a Master in Mental Health and Wellbeing, you will be well-placed to take your next step into pursuing careers and opportunities in mental health through applying your skills to further mental health awareness in your current role or as a:
Mental health program/service manager
Clinical coordinator
Policy advisor or analyst
Project coordinator
Wellbeing/Health and safety manager

4.3 out of 5
Mental health support workers rate their job satisfaction as extremely high.

23.2% job growth is expected for health managers over the next five years.

$120,000 is the most common salary for a health manager in Victoria.
Download a course guide
Fill in your details to download an interactive course guide containing:
course information
career pathways
how online study works
course fees
how to apply
Monash Online is a partnership between Monash University and Online Education Services (OES). Learn more.